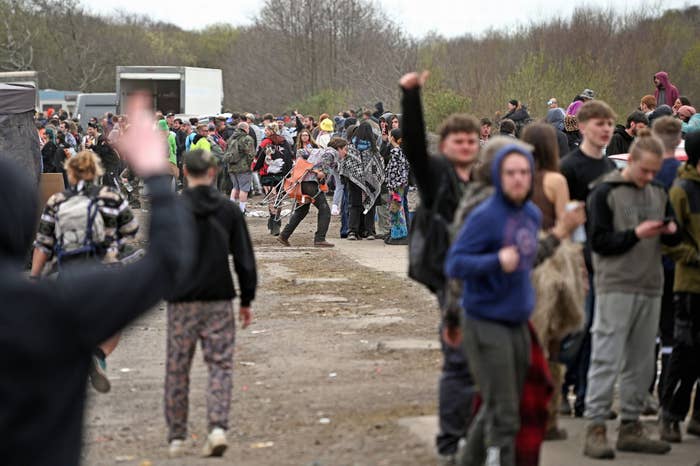 An illegal rave in Wales was held over the Easter Bank Holiday weekend, where four people were admitted to hospital after more than 1,000 partygoers gathered. 
Dubbed EggTek, images circulating online show many soundsystems across the industrial estate, including one decorated with Easter eggs and a chicken.
It was initially reported that three were rushed to the hospital with non-serious injuries after people travelled from up to 200 miles away to attend the event. According to witnesses, "semi-conscious bodies" lay in the road following the "unlicensed music event" which took place at the Kenfig industrial estate near Port Talbot in South Wales.
South Wales Police said officers were called to the scene at 11.40pm on Saturday (April 8), and hundreds of people were reported to still be there the following day. Assistant Chief Constable Mark Travis said: "Initial reports indicated that in excess of 1000 people and 70 vehicles are in attendance."
ACC Travis added that the Welsh Ambulance Service attended the scene after the call explaining that three people were taken to hospital but none were seriously injured. The next day at 4.47pm, the South Wales Police posted the following update on Facebook: "One further person has been taken to hospital with non-serious injuries. A small number of vehicles and people remain."
One raver told Wales Online that he had travelled four hours to the event, saying: "Everyone sends their numbers in on the social media group and then everyone gets a group text saying: 'Ring this number on this day.' Then on the phone line it gives you a general area to go to. Last night it said: 'Head to Bristol area.'"
According to South Wales Police, people began to leave EggTek on Sunday (April 9) afternoon with no arrests made.