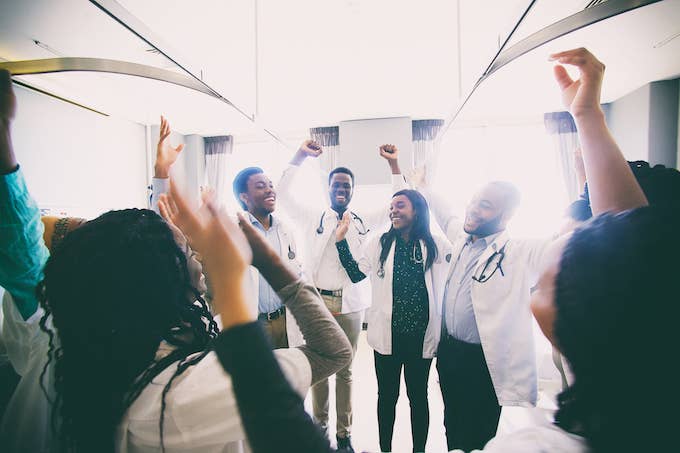 When Russell Ledet organized a trip to the Whitney Plantation in Louisiana, he decided that he and his fellow black medical students would take a photo in front of the plantation's former slave quarters. He probably didn't know that the photo would go viral.
"I wanted this photo to just show: We're here," the second-year Tulane University School of Medicine student told NPR of the image, which he titled "Our Moment of Resiliency." "This place is meant to destroy us. This place is meant to devalue us. But we here," he said. 
"Standing in front of the slave quarters of our ancestors, at The Whitney Plantation, with my medical school classmates," his classmate Sydney Labat tweeted with the photo. "We are truly our ancestors' wildest dreams."
Labat, another second-year medical student at Tulane, told NPR that the photo, which has over 18,000 retweets, was about "resiliency." The photo shows the 15 students posing to look "looking determined and looking strong — embodying the strength of the people who lived on those grounds," she adds. The students are all a part of Tulane's chapter of the Student National Medical Association.
"We were two African American males getting our Ph.D.s at NYU School of Medicine. There just aren't that many of us out there," Ledet explained about his graduate school experience prior to Tulane. "We wanted to make sure that we remain tied to our history and remain humble, you know, and understand whose shoulders we're climbing on — and pay homage."