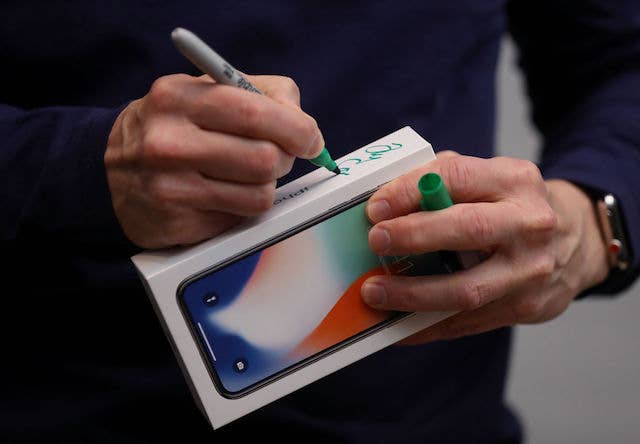 The annual torrent of iPhone-related rumors has begun, with the latest speculation hinting at a new batch of devices hitting retail shelves by the fall. The rumors line up with Apple's annual assault on your checking account, as Nina Godlewski of Newsweek reported in checking out Apple's previous release trends.
"The X came out in November, a few months after Apple's usual September release and the announcement of the iPhone 8," Godlewski wrote. "The year prior, the iPhone 7 was released and two years before that the iPhone 6 was released, all in the usual month of September."  
It's unclear if the rumored new models would be complete revamps or the regular "S" models Apple usually releases between model cycles. The latest gossip also arrives without the usual leaked pictures or model diagrams. However, a November 2017 Business Insider report predicted consumers would likely see a few new models in 2018. That report cited former KGI Securities analyst Ming-Chi Kuo, who has correctly predicted Apple moves in the past.
"We predict Apple (US) will launch three new iPhone models in 2H18: 6.5-inch and 5.8-inch OLED models and a 6.1-inch TFT-LCD model, all equipped with a full-screen design and TrueDepth Camera (front 3D sensing), as with iPhone X," the report read, quoting a note from Kuo.
If Kuo's prediction holds true, the next iteration of iPhones would eliminate a "home" button and incorporate the edge-to-edge screen design featured on the iPhone X. There's also the possibility of some models incorporating OLED screen technology, while other models use an LCD screen. Additionally, users may get more cosmetic changes such as different colored models.