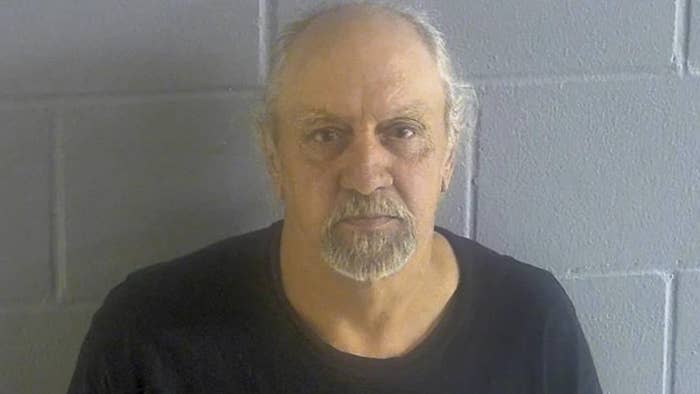 A 62-year-old man in Florida has been sentenced to one year in federal prison after he was convicted of attempting to run over six Black men, according to the Department of Justice.
David Allen Emanuel appeared in front of federal Judge Allen Winsor on Thursday to receive his sentencing. Emanuel was charged with six different counts of hate crimes for trying to mow down Marvin Dunn, his son and four other Black men who were observing Dunn's Rosewood property to build a memorial honoring the racially charged massacre that happened in the area in the 1920s.
Judge Winsor sentenced Emanuel to one year plus a day for each of the six charges, which can be run concurrently. He has also been ordered to serve two years of supervised release after his prison term is over. Officials had initially wanted to pin Emanuel with a prison term between five to six years, which they deemed "substantial." Emanuel is expected to report to prison no later than January 2.
"I do see he's provided a lot of value to the community," Winsor said. "I don't think he's going to do something like this again ... but there's a need for general deterrence, and it's clear he did it because of race."
Court records stated the attack occurred in September 2022, with Emanuel shouting racial comments at Dunn and his group while also demanding they leave the area. Dunn told Emanuel they were parked on a public road, which caused the elderly man to drive off and return to run over the group.
"I'm relieved this is all over with, and I think that it's fair," Dunn said.
Last week, Dunn submitted a letter asking to show Emanuel mercy in his sentencing. According to the letter, Dunn wanted leniency to be shown so that the country could move on together from racial issues.
"For me, my faith requires forgiveness, and so I must," the letter read. "(Race) is the thorn in our collective side, the unmovable rock in our common path. For America to become whole, the thorns and rocks must be removed. The victims in this case are hopeful that in our plea for mercy for Mr. Emanuel and his family, we are taking an important step toward the goal of removing these obstacles to healing."