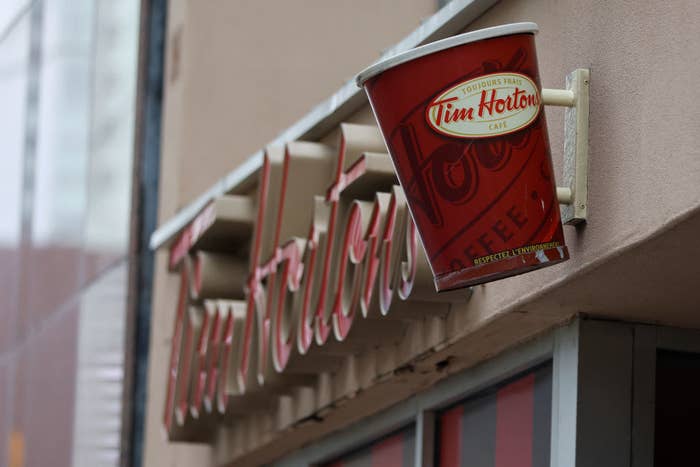 A customer who tried to order from the drive-thru at Tim Hortons got to hear employees ranting to each other over the speaker.
TikTok user Tealeigh posted a video of herself laughing as two employees complained about their job while she waited for someone to take her order.
The Daily Dot, who first reported the drive-thru fiasco, noticed a sign that requested customers to say "Hello" when they arrived at the drive-thru to advise employees that someone was there.
Though they may not be entirely linked, the overheard complaints did seem like one of the reasons the store put up the sign.
"I don't even understand why they allow them to come into the store. Every f****** time," one of the workers could be heard saying over the intercom.
The top comment on the video writes "Went for an iced capp. Got some tea."
Someone else was reminded of the time they gaffed during their time working at a drive-thru.
"[...] takes me back to the time I accidentally asked a customer how I can get with them, not what I can get for them," they wrote.
If nothing else, this video serves as a reminder to drive-thru employees to make sure their headsets are turned off if they want to complain to their coworkers.