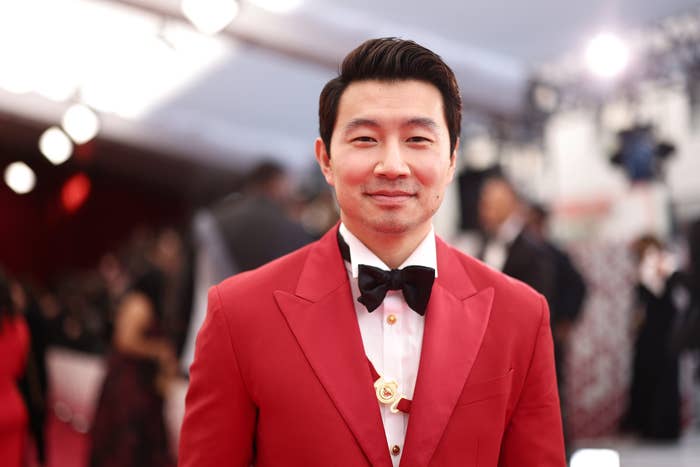 Simu Liu may be a certified star after leading Marvel's Shang-Chi and the Legend of the Ten Rings, but he recalled his humble beginnings after donating $100,00 to Feeding America, a nonprofit organization with over 200 food banks across the United States.
According to Variety, when Liu announced his plans to donate the money, he explained "I feel a very personal connection to their mission. The pandemic has adversely affected many communities of colour and families. I saw and felt that within circles of people that my parents knew, my extended family knew, and witnessed just how difficult things have been over the last couple of years."
Poverty and the inability to purchase food resonated with Liu who said that he grew up "the definition of poor." Liu lived off of his parents' scholarship funds when his family has freshly immigrated to Canada.
"We were discount-aisle shoppers at the supermarket, getting all the stuff that was about to go bad. We didn't really have any savings to our name, no support system to back us up," Liu recounted.
"You turn the clock back six years ago, I was in credit card debt wondering when I was ever going to be able to break free of minimum payments and interest and the struggling artist's lifestyle," Liu said. "The privilege that I've experienced, just how fortunate my life has been, how amazingly blessed I've been in these last few years, that's not lost on me."
He talked about growing in the Erin Mills district of Mississauga, Ontario in an interview with Complex Canada.
"Like, I'm driving up my street, the same street that my parents and I lived on for like 23 years, or we're passing by the Erin Mills Town Center where I used to hang out with my friends for countless, countless hours. And those moments are very grounding. And they make you feel like a human being. And then, of course, inevitably, you step into a restaurant and people start recognizing you and then you're like, 'Oh yeah, that life is not there anymore.' But at least within my home, the home that we shared, I'm still my parents' son and we can still just sit around a table and just kind of be, which is nice," he said.
Liu has kept himself busy after his 2021 Marvel film and is set to appear in Greta Gerwig's Barbie, as well starring in the forthcoming Netflix movie Atlas alongside Jennifer Lopez.