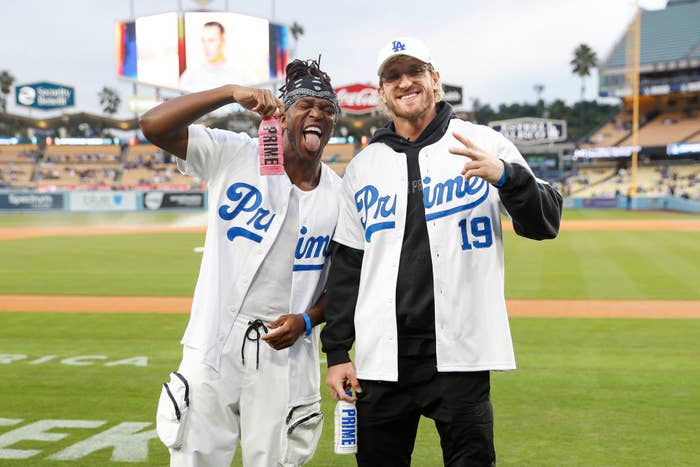 Prime Energy, a drink made by Logan Paul and KSI, will no longer be available to purchase in the country following a recall by Health Canada.
The governmental body says Prime Energy's 200 milligrams of caffeine exceeds the national limit by 20 milligrams, according to CBC News.
A spokesperson for the Canadian Food Inspection Agency (CFIA) sent an email to CBC News informing the publication that it would be recalling Prime Energy after Health Canada performed an assessment of it.
Prime Energy had initially been available to purchase on Walmart's online marketplace but was removed after the chain notified the third-party seller.
Prime also emailed CBC News to explain that it tailors the caffeine amount to each country's regulations and claims its Canadian version only contained 140 milligrams of caffeine.
Prime did not explain why certain cans that made it to Canada from the U.S. included 200 milligrams of caffeine.
Paul and KSI launched Prime and its first drink, Prime Hydration in 2022 and released Prime Energy earlier this year.
It's unclear if or when Prime Energy would ever make its way back to Canada.
In the U.S., the FDA responded to the general public's pleas to investigate the drink and the company.
Prior to that, a child in Wales allegedly suffered a cardiac episode after drinking Prime.