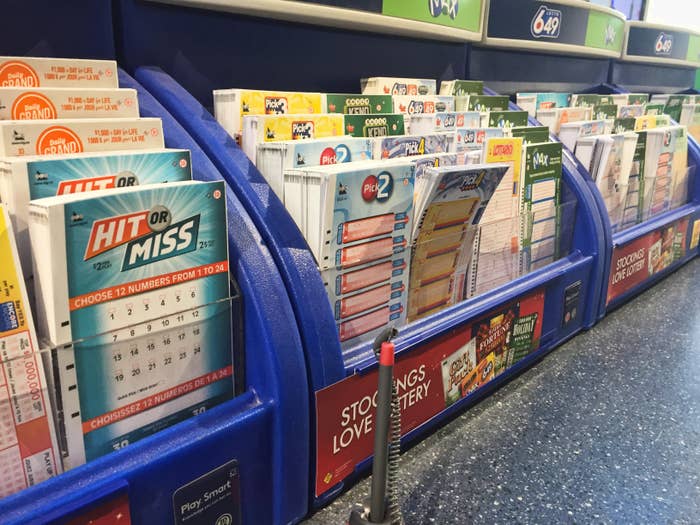 Back in 2015, Randy Rush, a man from Alberta, won $37 million in the lottery. While this would be a dream come true for many, Rush claims the winnings led to massive problems, including when his best friend scammed him out of several millions of dollars.
According to his first-person account on Insider, Rush faced multiple people in his immediate circles looking for handouts after he won the lottery.
He left Alberta after having people ask him for money, but this only solved a small portion of his problems.
Rush's own mother "demanded" half of his winnings and cut off communication with him after he denied her. Though he claims it was traumatic then, he claims to have gotten over it.
The falling out with his mother wasn't even his biggest concern. Rush claims his best friend since his school days scammed him out of millions following an investment into a sketchy company.
"His [best friend's] son pitched an investment opportunity, a company that he said would be the next Facebook," Rush wrote. "It felt like the perfect chance at the time: I wanted to help a friend and diversify my assets."
He then alleges that the company was "surrounded by lies" and his friend had stolen the money he invested, around $4.6 million CAD, and purchased luxury cars and ocean-side property in California.
Rush would end up suing his friend in both Alberta and Arizona leading to him eventually winning the case and regaining the money he had lost.
To learn from his mistakes and get past his trauma, Rush says he's writing a book to show others what can happen when you win the lottery.
"Winning the lottery has changed my life for the better, but I think that is because it happened at the right stage of my life," Rush wrote. "However, it did really show me the true colours of the people around me. If there are any cracks in any relationship, money will burst that open."