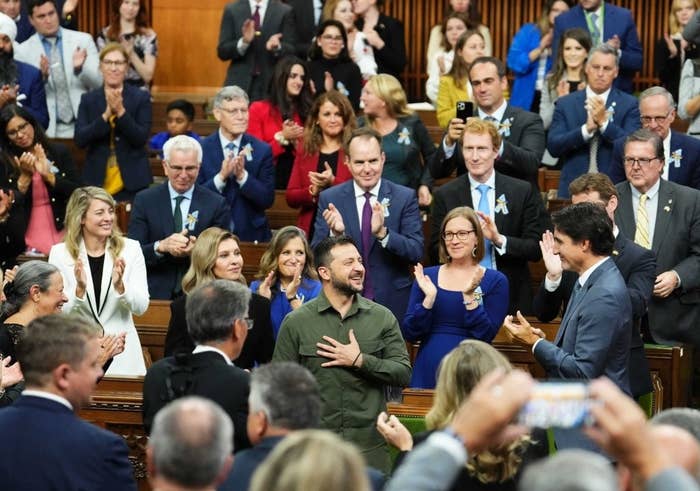 Canada's House of Commons speaker Anthony Rota has apologized for inviting and subsequently applauding a Ukrainian war veteran who fought for the Nazis in World War II.
Last Friday, Ukrainian President Volodymyr Zelenskyy visited the Canadian parliament and thanked the country for its aid in his country's ongoing war with Russia. Alongside Zelenskyy was 98-year-old Yaroslav Hunka, who the Rota hailed as a "Ukrainian hero."
The Canadian parliament then gave Hunka two standing ovations.
However, Hunka had previously served for the 14th Waffen Grenadier Division of the SS during World War II.
After the news came out surrounding Hunka's past and controversy ensued, Rota issued an apology owning up to the government's failure to vet Hunka's background.
"I have subsequently become aware of more information which causes me to regret my decision to do so," Rota said in a statement on Sunday. "I particularly want to extend my deepest apologies to Jewish communities in Canada and around the world."
Government House Leader Karina Gould alleged that the government wasn't aware of Hunka's presence in the House of Commons. In a series of tweets, she claims that Prime Minister Justin Trudeau and the government played no role in Hunka being there.
Gould, who also took a picture with Hunka, said she was provided no information as to who he was.
Both the Conservative Party and the NDP have expressed their concerns surrounding Hunka's presence and the latter denied having any knowledge of who Hunka is.
CBC News attempted to contact Hunka and his family but have yet to reach them.