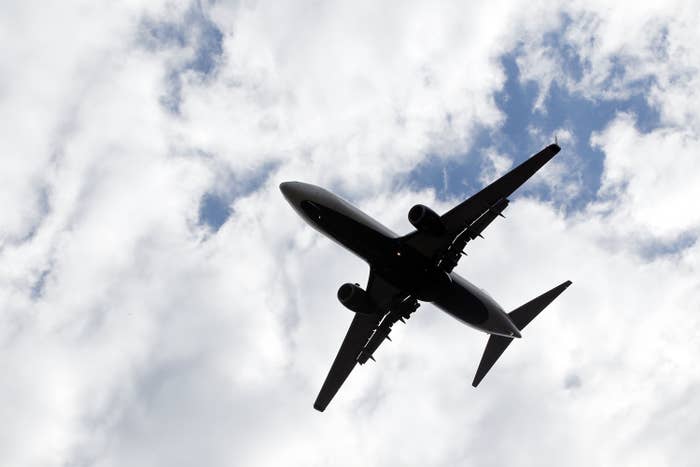 After a Flair flight made an emergency landing in Florida, border officials took Toronto traveller Luis Alabarda's belongings from him and locked him in a room overnight, according to CTV News.
Alabarda, who moved to Toronto from Mexico for his studies, had gone to Cancun earlier in February to help his wife who was recovering from surgery. 
On his flight home from Cancun, the plane had experienced a problem with depressurization and was forced to make an emergency landing in Fort Lauderdale. 
When the plane landed, the passengers were subjected to an hour-long wait before they received permission to leave. U.S. border officials then interviewed the passengers.
Alabarda explained to CTV that the stress he experienced during the situation had him feeling ill. He added that he suffers from a heart condition and asked for medical assistance before being denied. 
When it came time for Alabarda to speak with the border officials, they let him know that they could not provide him with a visitor visa because he had been denied one a year prior. 
"They told me you're not allowed to come to the U.S.," Alabarda told CTV News. "They said 'You're not under arrest, but you are detained.'"
The border officials told him he would be detained until 6 p.m. the next day which was when Flair was expected to send out their next flight to Toronto.
The border officials allowed Alabarda to book an earlier flight with Air Canada the next morning, but then took him to a "special room." 
 "They said 'We have to put you in the room now.' They put me in and took my things. They even took my shoes," Alabarda said. "It was a little apartment for detained people."
The next morning, officials came to get him, loaded him in the back of a van and took him to the flight.
"There is no way they can take everything that happened and pull it out of my mind," Alabarda concluded in his chat with CTV News. "I'm at a point in my life where I have to be travelling so much. I have to take a plane every month because my wife just got surgery. And now, I'm going to be scared every time I go on a plane."