In Honor of V-Day, Here's a Map of Women's Favorite Porn Searches
Who said romance was dead?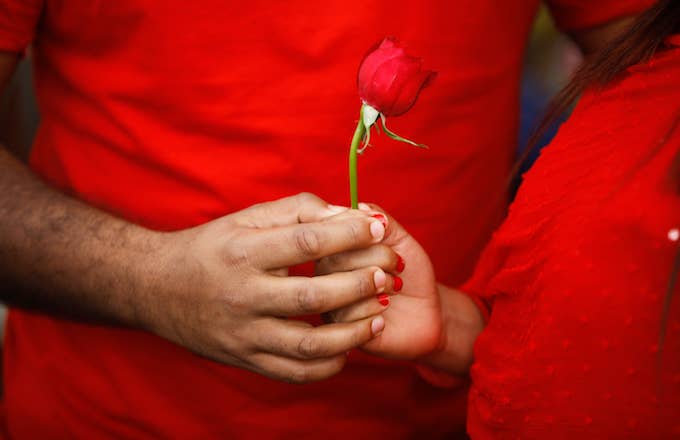 Getty
Image via Getty/Mehedi Hasan/NurPhoto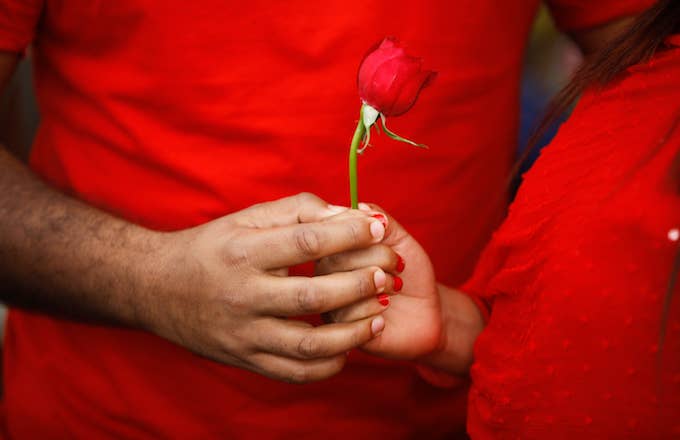 A porn site is doing the Lord's work this Valentine's Day: attempting to find out what women really want on the second worst holiday next to Columbus Day. According to xHamster, ladies don't want chocolate or diamonds (I do, though): They want porn.
xHamster focused in on two things as they tried to understand what women really desire. First, they broke down the most popular porn categories for female users in every state. They also checked the popularity of "Daddy" searches across the nation. Umm… why, though? Well, according to xHamster's vice president Alex Hawkins, "Searches for 'daddy' continue to increase." However, Hawkins also notes that "the appeal is not universal. ... Women in Illinois, Nevada, and Tennessee are among those most likely to have 'daddy issues'— although Washington, D.C has them all beat by a mile." Maybe that explains our current political system? It's almost as telling as Utah and Kentucky's singular fascination with intergenerational porn. Personally, I'm blaming the daddy trend on student loans. Those things aren't going to pay themselves.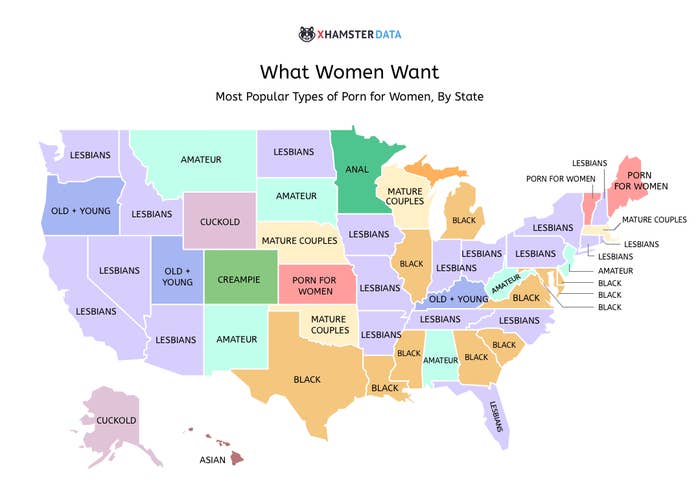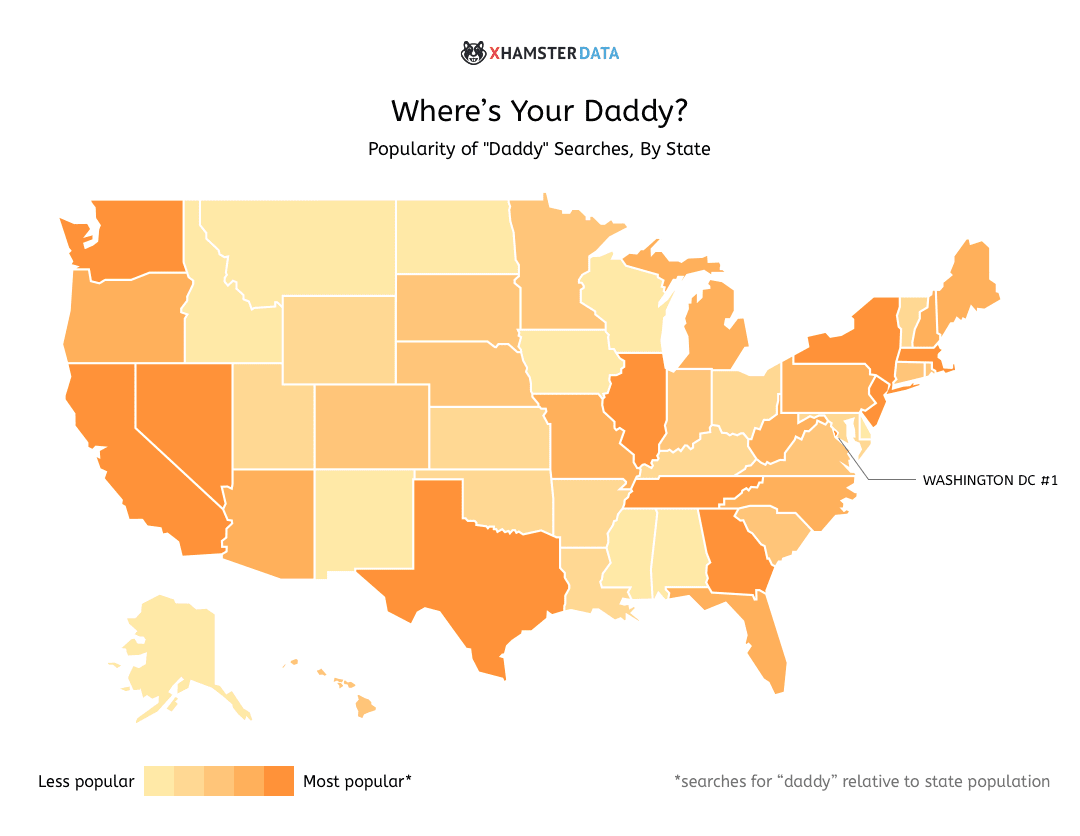 Some other interesting insights: lesbian porn is super popular across the country. Black porn is also markedly popular across the South, so infer what you will there. Also, anal is a real thing in Minnesota, and cuckolding is popular in Alaska and Colorado. Happy Valentine's Day, fam! Who said romance was dead?