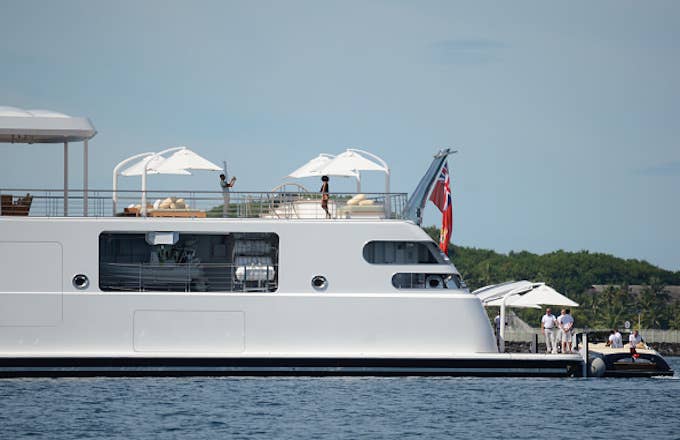 As the United States seemingly falls apart a little bit every day, Barack and Michelle Obama continue to live their best life. The Obamas were reportedly spotted touring French Polynesia on the 450-foot yacht of Oracle CEO Larry Ellison with Bruce Springsteen, Tom Hanks, and Oprah. No big deal. 
A Tahitian news outlet claims that everyone met up on Monday to grab a bite on Vanilla Islands. While us normal folk must settle for "bar hopping," this group did a little island hopping, making a brief stop at Le Taha'a Island after lunch before heading off to Bora Bora. Travel + Leisure is reporting that their final destination will be the Brando, the resort that the Obamas have called home for the last three weeks as Barack works on his White House memoirs. Usually, reading details about these types of extravagant holiday travels would be sickening, but this is different. These are the Obamas. 
In fact, one particular image of Barack taking a photo of Michelle with an iPad is giving people life during these tough times. 
It may be hard to admit, but the Obamas truly deserve every minute of these outlandish vacations.