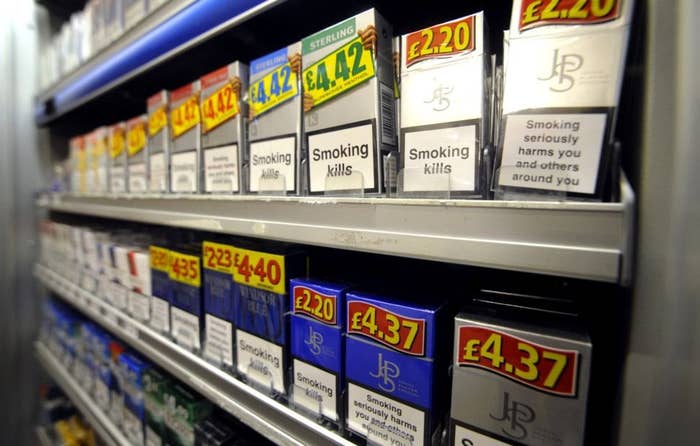 As the UK continues to attempt to make the nation smoke-free by the end of the decade, the next step could be a ban on under 25s being able to buy cigarettes.
As reported by The Times, Javed Khan—the man leading an independent review on cutting smoking figures—is considering changing the legal smoking age. While saying that he is "thinking seriously about the age of sale," Khan has reportedly looked at New Zealand for inspiration, with the country having some of the strictest smoking laws in the world.
In recent times, New Zealand has introduced a year-on-year age ban that prevents anyone born after 2008 from buying cigarettes or tobacco in their lifetime. Speaking on New Zealand's strategy, Khan says that there is definitely "an argument" for raising the legal smoking age in the UK to 19, 20, 21, or even 25.
Khan's review is also beginning to look at whether advertising campaigns on social media platforms could help influence young people's opinions on smoking, and hopefully encourage them to put down the cigarettes. Khan said: "Just look at the Covid experience, mass marketing has a big effect, it really works. The government went hell for leather, it made an enormous difference in vaccination rates. So why not do something like that again, if we really want to save people's lives."
Javed Khan's anti-smoking initiative recommendations will be presented to the government's health department on April 22.