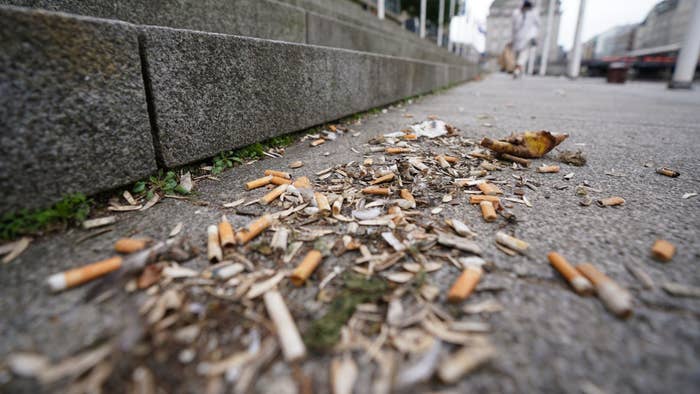 In a peculiar new finding by the Federal Trade Commission on the tobacco industry, it appears as though cigarette sales increased in 2020 for the first time in two decades.
According to Forbes, not only did more Americans buy cigarettes last year, but spending on cigarette advertising and promotion increased 2.9% to $7.84 billion. This is the first time spending on cigarettes has risen in 20 years, and many are pointing to an increase in stress due to the pandemic as one of the possible causes.
"The amount spent on cigarette advertising and promotion increased from $7.62 billion in 2019 to $7.84 billion in 2020," the FTC cited in its report. "Price discounts paid to cigarette retailers ($6.07 billion) and wholesalers ($876 million) were the two largest expenditure categories in 2020. Combined spending on price discounts accounted for 88.5 percent of industry spending."
Among the data accumulated, the FTC also noted that smokeless and electronic tobacco with flavors made up more than half of the revenue accumulated in the cigarette spike.
"Menthol flavored smokeless tobacco products comprised more than half of all sales revenues (54.5 percent); tobacco flavored products (that is, no added flavor) comprised 43.4 percent; and fruit flavored smokeless tobacco products comprised 2.5 percent," the report reads.
In September, a study from the FDA found that 11.3% of high-schoolers and 2.8% of middle-schoolers are active e-cigarette users as well. Despite this increase, the 203.7 billion cigarettes sold between 2019 and 2020 is far from the peak number of cigarettes distributed ever which is a whopping 636.5 billion cigarettes sold in 1981.