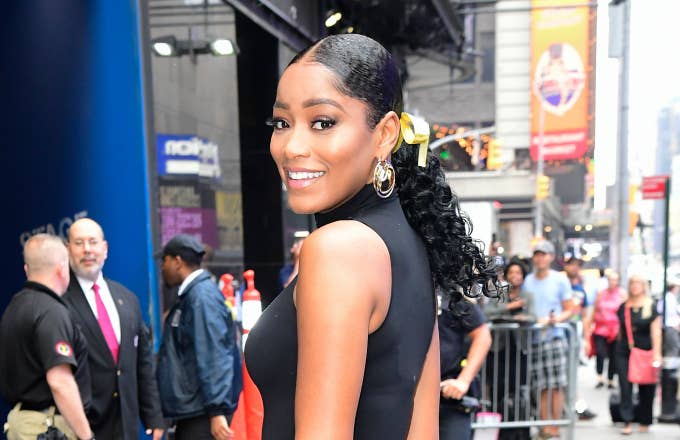 Keke Palmer now knows who that man is.
During an appearance at the SHE Media's #Blogher19 Creators Summit, Palmer told the crowd that her mom familiarized her with former vice president Dick Cheney. 
"It was so crazy, my mom was like, 'You didn't know who Dick Cheney is?'" Palmer said. "I said, 'We don't even talk about Dick Cheney!' and then she tried to tell me what he was about, and I said, 'I see why we don't talk about him!'"
Palmer became the internet's latest viral meme thanks to a lie detector test for Vanity Fair. She was asked if Palmer's character on Nickelodeon's True Jackson, VP was a better vice president than Dick Cheney. To help her with the answer, the interviewer accompanied the question with a picture of Cheney. This led to Palmer's hilarious response. 
"Geez Louise! I truly did not know who the man was," Palmer said to the crowd before explaining that she thought it was a trick question. "God bless him though." The catchphrase became so popular that Palmer is now selling "Sorry to this man" shirts.