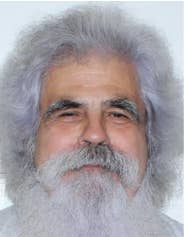 A Santa Claus impersonator in the Quebec City area has been arrested on multiple sexual assault and drug related charges. 
According to a news release by the Sûreté du Québec provincial police, 71-year-old Réjean Bacon is believed to have sexually assaulted five women. Bacon also faces charges of voyeurism, drug possession and trafficking, and obtaining sexual services.
Local media reports say Bacon has been identified as a popular Santa Claus impersonator in the area. According to CTV News Montreal: "images of a man dressed in a Santa suit on a Facebook profile under the name Réjean Bacon match the photo of the accused."
The provincial police say Bacon was arrested last May. Police received a search warrant for his home, which led to the seizure of computer equipment. He was later released with conditions. The analysis of the computer material then made it possible to lay these latest charges.