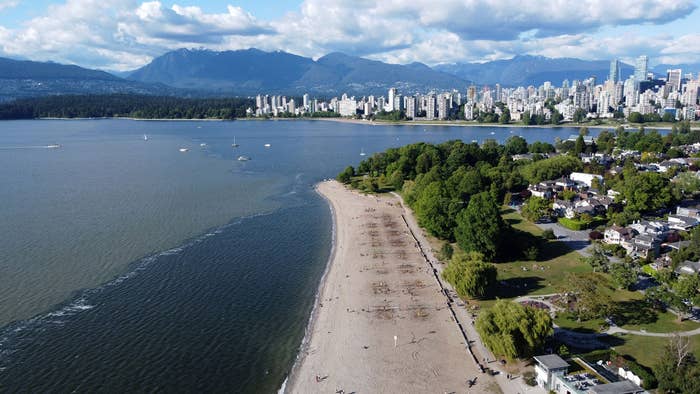 Some doom and gloom out of the West Coast today: that megathrust earthquake, the one that experts have been warning will hit Vancouver Island and B.C.'s coastal mainland cities at some point in the coming decades, could leave the region even more FUBAR than originally expected.
The underground water systems and its pipes that run throughout Metro Vancouver could potentially break in 267 different places, according to a new report that was leaked to Glacier Media. That level of devastating infrastructure damage would mean that a basic human need would be completely wiped out, leaving more than 2.6 million people in the Great Vancouver area without access to drinking water and obviously no way to flush away human waste. 
"Clearly, specific information about damage to particular water mains, pumping stations, and reservoirs is not for the public's eyes," John Clague, a geologist and earthquake expert at Simon Fraser University, told Vancouver is Awesome. He's filing the report's findings away under "rather scary."
The news begs the question: where and how will people get drinking water after a natural disaster of this kind? Metro Vancouver authorities are still sorting out potential answers.
"I would fear that we might have this interruption of these critical services for quite long periods of time," Clague said.
One terrifying part about an earthquake of this size, beyond the fact that the ground will shake violently for several minutes causing destruction to buildings, bridges, and roadways, is that the earth essentially liquefies into a soupy mess during a megathrust. When this happens in Vancouver, around 30 per cent of the water mains will be at risk for damage from liquefaction. That's around 140 km, about the distance from Vancouver to Hope (or Toronto to Blue Mountain, for you Ontario folks), of the area's total 498 km of water pipes.
Residents of the Pacific NorthWest, including Vancouver, have been hearing about the risk of The Big One for years. This part of the world, while insanely beautiful with temperate winters, is on a fault line called the Cascadia Subduction Zone. Life over fault lines comes with an increased risk of earthquake activity, and this particular line is 1,000 km long, starting in the Northern part of California and running all the way up north of Vancouver Island.