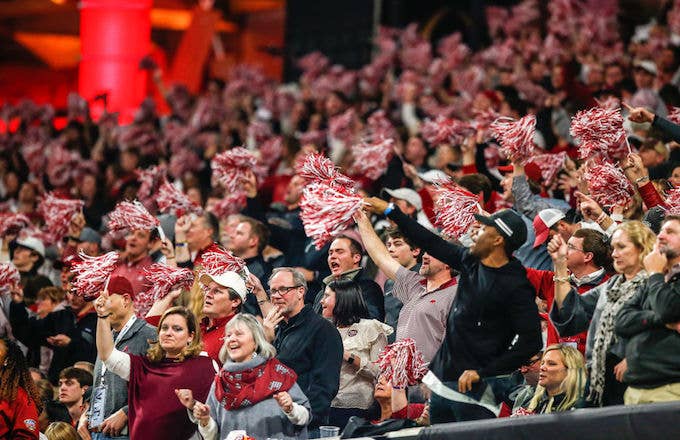 If you needed further proof that racism isn't dead, the internet is a good place to start. The latest racist rant to go viral was made by 19-year-old University of Alabama student Harley Barber, who posted two videos on her secret Instagram account where she repeatedly used a racial slur, remarked that she hated black people, and claimed that because she now lived in the south, she could do whatever she wanted, regardless of Martin Luther King Day.
Her school promptly expelled the New Jersey native, and her mother agreed with the school's decision. "This is not a reflection of how she was raised. She's just degrading herself and it breaks my heart," Jill Barbera told NJ.com (while the daughter's name is spelled "Barber," the mother's last name has an extra "a" on the end). "I hope someone can look at this and learn. I don't want anyone to feel what I feel."
University of Alabama President Stuart Bell issued a statement regarding her dismissal, calling her rant "highly offensive and deeply hurtful." Barber was also banned from her beloved sorority, Alpha Phi. She later told the New York Post, "I did something really, really bad. I don't know what to do and I feel horrible. I'm wrong and there's just no excuse for what I did."
The school's football team running back Damien Harris caught wind of her videos and shared them in a thread on Twitter, which has since gone viral.
Barbera and her daughter haven't been getting along for some time. The mother and daughter were at odds for months, so the 19-year-old was sent to live with her grandmother in 2016. "I love my kid. I wish this never happened for everyone involved," she further told NJ.com. "I can't apologize for her actions, and I won't. But I'll apologize for the pain it caused people."