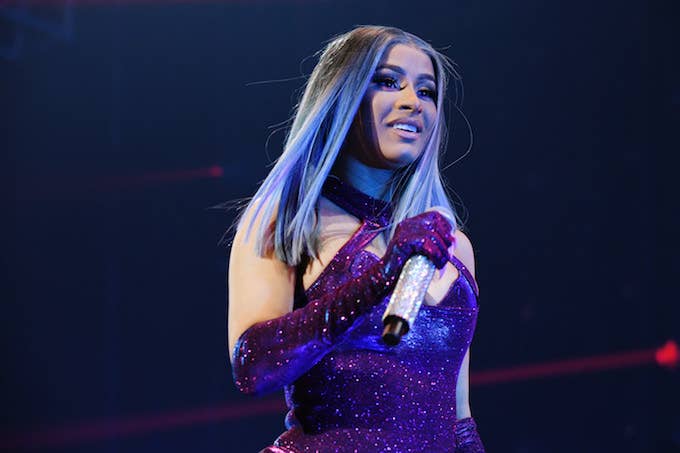 Cardi B took to Twitter to show her support for Bernie Sanders, who's a Democratic candidate for the 2020 election.
She wrote, "I been reading about Bernie Sanders and I'm really sad how we let him down in 2016. This man been fighting for equal rights, HUMAN rights for such along time. Seeing this country become a better place been really his passion for a long time not a new front for a campaign."
In a second tweet, Cardi responded to a user who commented that she "complained" about paying her taxes, saying she doesn't mind paying if she knows what she's "paying my taxes on."
Earlier in July, in advance of the second Democratic primary debate on July 30 to July 31, the rapper urged fans to share questions for the 2020 Democratic candidates via Instagram comments. 
"What would you like to see change in your community? What would you like to see change in the United States?" Cardi asked in her IG video, telling her followers that the issue she would most like to see discussed is police brutality.
"I would like to see a change," Cardi said. "I would like to know if our next president even cares because it seems like the one we have now, doesn't."
Cardi has repeatedly used her growing platform to speak out on matters of politics, including back in January when she blasted 45 for that absurdly long government shutdown.