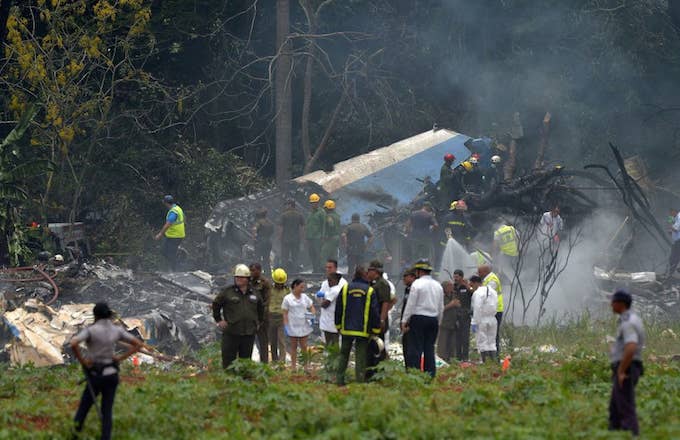 A passenger jet with 104 people on board crashed Friday shortly after taking off from Havana's Jose Marti International Airport. Though there was no immediate information about the passengers' conditions, Cuban President Miguel Diaz-Canel suggested there were multiple causalities.
"There has been an unfortunate aviation accident," Diaz-Canel said, according to the Metro UK. "The news is not very promising, it seems that there is a high number of victims."
The Boeing 737 plunged to the ground at around noon local time as it was headed to Holguin, Cuba, a western city about 500 miles east of Havana. Images and video posted on social media showed a large cloud of black smoke above the airport. Firefighters and medical personnel were also seen rushing to the scene.
According to CNN, three people been pulled from the wreckage and are critical condition. It is unclear if there are more survivors. The news outlet also reports the aircraft was rented by the Cubana de Aviación S.A airline. The cause of the crash has not been confirmed.