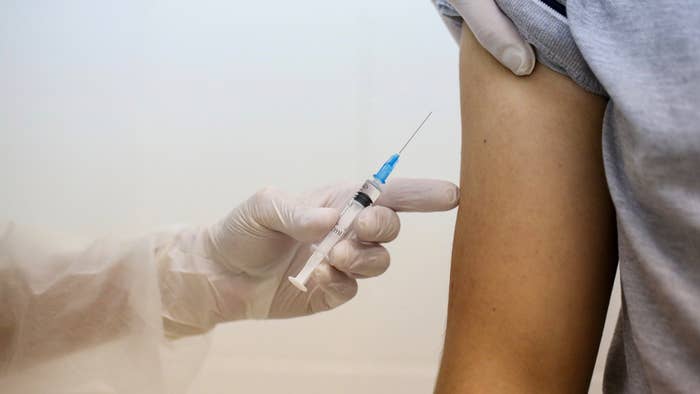 A Maryland man is facing 20 years behind bars for his role in creating a bogus website that purportedly sold COVID-19 vaccines.
According to the Maryland U.S. Attorney's Office, Windsor Mill resident Odunayo Oluwalade pleaded guilty to a single charge of wire fraud conspiracy in connection to the modernatx.shop website. Federal prosecutors say the 25-year-old, along with cousin Olakitan Oluwalade as well as Kelly Lamont Williams, created the site in an attempt to scam people who were looking to purchase the Moderna vaccine. The website reportedly featured the pharmacuetical company's logos as well as a message that read: "You may be able to buy a COVID-19 vaccine ahead of time" along with a "contact us" link.
Odunayo Oluwalade reportedly helped his co-defendants obtain access to a bank account that was used in the scheme, but told investigators he didn't know the details of the scam. Prosecutors said the man was told he would be compensated for his role.
Per the Department of Justice: "Oluwalade admitted that on November 13, 2020, he received a message from an individual asking him to obtain bank accounts to be used in the fraud scheme. On November 16, 2020, a co-conspirator texted Oluwalade that he had located someone who would allow them to use his Navy Federal Credit Union account for the fraud scheme. The co-conspirator provided Oluwalade with the banking information, which he sent to a second co-conspirator."
The trio were busted in January of this year, after an undercover HSI Special Agent contacted the scammers through the website, expressing his interest in buying 200 vaccine doses for a total of $6,000. Shortly after, authorities seized the domain and obtained a series search warrants on the conspirators' homes, where they found evidence of communications regarding the scheme. 
Odunayo Oluwalade's sentencing date has not been set. Olakitan Oluwalade and Williams were also charged with conspiracy to commit wire fraud, and face 20 years in prison.