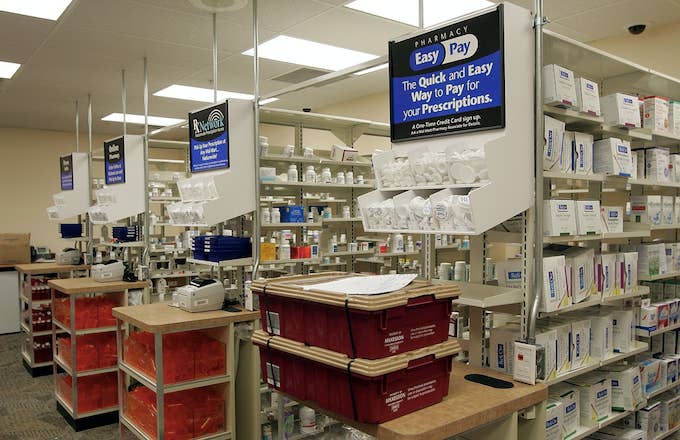 After aging out of his family's private health insurance, Josh Wilkerson could no longer afford the prescription brand of insulin he needed. So, in an effort to save costs and manage his Type 1 diabetes, the 27-year-old Virginia man switched to a cheaper, less-effective brand. And it cost him his life. 
According to the Washington Post, Wilkerson's prescription insulin was priced at around $1,200 per month without his step-father's insurance plan. Because he was only earning $16.50 an hour as a dog kennel supervisor, Wilkerson found it nearly impossible to afford his medication. And on top of that, he and his fiancée were trying to save up for a fall wedding. Wilkerson approached his doctor about his concerns, and was advised to switch to ReliOn, an over-the-counter brand that costs $25 per vial at Walmart.
Though the lower-grade insulin is significantly more affordable, the Post reports that this type of insulin, aka "human insulin," is less effective than the standard "analogue" insulin Wilkerson had previously taken. According to the outlet, ReliOn can take up to four hours to metabolize and isn't always successful in regulating blood sugar levels; but Wilkerson was willing to take his chances.
"We figured: Hey, it's $25," Wilkerson's fiancée, Rose Walters, told the Post. "We can do that, and we'll just work with it and try to do the best we can."
Wilkerson began experiencing intense symptoms shortly after he began taking ReliOn in October 2018. He would suffer from severe stomach pains as well as mood swings triggered by high blood sugar levels.
"Something in him, you could just tell, was different," said Walters, who had also taken the "human insulin. "I would tell him, 'Check your blood sugar,' and he would check it, and it would be high."
In June of this year, Wilkerson decided to stay at the kennel overnight for a week to cover for his boss. On the second night, he had told Walter he had been experiencing intense symptoms. Shortly after, he had suffered multiple strokes and fell into diabetic coma. Walters went to the kennel after several failed attempts to contact Wilkerson. She found him unresponsive.
"I just remember smacking him on the face, saying, 'Babe, wake up. You have to wake up,'" she recalled. "How many more young Type 1 diabetes patients have to die before something finally changes?"
Wilkerson was transported to the hospital and placed on life support. He died five days later.
"The staff at the hospital had never seen a blood glucose reading as high as Josh's before," his mom, Erin Wilson-Weaver, said. "The saddest thing was, when he was diagnosed, and until he was 18, his insurance provided him the best and newest care available."