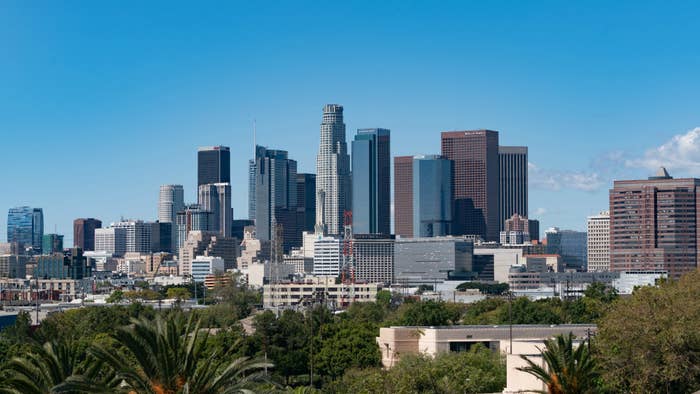 UPDATED 3/25, 3:12 p.m. ET: Health officials are now questioning whether the minor's death was, in fact, caused by coronavirus.
"Though early tests indicated a positive result for COVID-19, the case is complex and there may be an alternate explanation for this fatality," the U.S. Centers for Disease Control and Prevention said in a statement to the Associated Press. 
The outlet reports the victim was a 17-year-old boy from Lancaster, California. The city's mayor, R. Rex Parris, confirmed the teen had tested positive for COVID-19 after he was hospitalized with respiratory issues and ultimately died of septic shock. The boy's father had also reportedly tested positive for the virus.
Parris said he's has no doubt that the death was caused by COVID-19, but acknowledged that teen might have had long-term health problems in the past.
"We're the first city in the nation to lose a child and that is unbearable to me," Parris told the outlet.
The CDC is evaluating the case.
See original story below.
Health officials in Los Angeles County confirmed that a minor has died from the novel coronavirus, marking the first time someone under the age of 18 has died from disease in the United States.
The news, first reported by the Los Angeles Times, was announced during a Tuesday press conference with Barbara Ferrer, director of the Los Angeles County Department of Public Health. Ferrer confirmed there were four additional virus-related deaths in the county, bringing the total number of fatalities to 11. 
"I'm really sad to report four additional deaths today, including one death that was reported by the Long Beach Health Department yesterday ..." Ferrer told reporters. "Tragically, one of the people who died was a person under the age of 18—a devastating reminder that COVID-19 infects people of all ages. These are difficult numbers to report, because behind these numbers are families and friends who are experiencing terrible loss. We, the entire L.A. County community, keep you in our thoughts and prayers."
Officials have not shared much information about the minor who succumbed to COVID-19, including his/her name, age, and gender. It's also unclear if he/she had any pre-existing medical conditions.
"Each loss we experience in LA County is tragic, and we are sending our heartfelt condolences to the families and loved ones who've had to endure this tragedy," Ferrer said in a press release. "COVID-19 does not discriminate by age, race or income level, and what we are seeing in places like New York is indicative of what we should prepare to experience here. While Public Health is doing everything possible to mitigate the impact of this disease in our community, we can only flatten the curve if EVERYONE takes social distancing seriously and adheres to all isolation and quarantine orders issued by our Health Officer."
Ferrer said officials have confirmed 128 new coronavirus cases in the county, bringing the total to 662. There are now more than 2,200 cases in California, which is under a statewide lockdown. As pointed out by the Times, about 80 percent of the people who have tested positive for COVID-19 in L.A. County are between the ages of 18 to 65; of those cases, 42 percent are between 18-40.