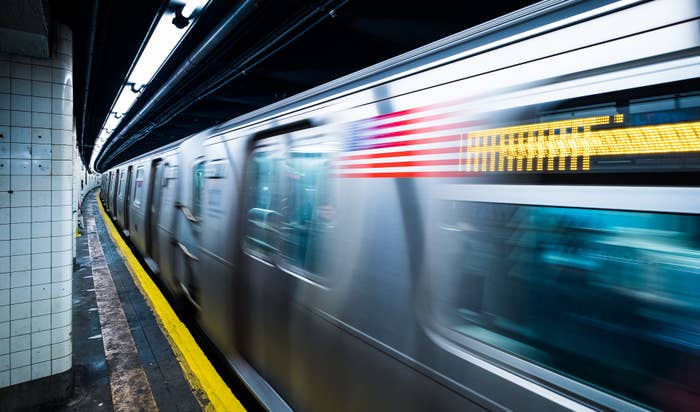 A New York City subway rider died after becoming stuck, reportedly in the gap between the train and the platform, while deboarding in Brooklyn.
NBC News reports the incident took place on Wednesday night at the East 16th street and Avenue M station in Brooklyn's Midwood section. Marcus Bryant, 37, was exiting a northbound Q train when he got stuck, at which point he was dragged onto the tracks and hit by an oncoming train.
Although the New York Police Department initially reported that Bryant's clothes were caught between the subway doors, NYC Transit President Richard Davey disputed their account of the event.
"We do not believed this is a door incident," Davey said at a press conference. "We believe he was caught between the platform and the train."
Davey said an investigation will determine if the train conductor followed protocol before leaving the station.
"A conductor should have his or her head out the window when doors close and be looking to the left and right for approximately 75 feet," Davey told reporters. "We do have doors that are sensitive to catching gaps that are open, but again, this was not a door incident. Which again, the protocol is to make sure those doors are working and...to have a conductor to be looking out the window. Or some instances, we have CCTV for the conductor, so he or she can look up."
Bryant was taken to a local hospital in critical condition Wednesday night, before he succumbed to his injuries on Thursday.