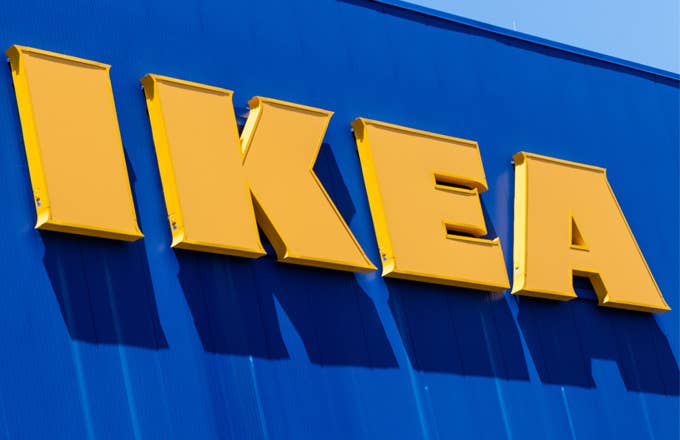 It's almost back to college time! For many college students, that means an exciting venture: leaving their parents' house. Whether you're overjoyed to leave the nest, or already dread doing your own laundry, decorating your very own place should be fun. Learning how to outfit your new home—in a way that balances functionality with style—isn't always easy. But with the help of IKEA, there's no guesswork. 
While student housing tends to vary from school to school, most spaces necessitate creativity with storage space. However, that doesn't mean you have to sacrifice a thoughtfully curated vibe specific to your individual needs. If you like to entertain, FROSTA Stools can seat a bunch of new friends around your NORDEN GATELEG fold out table, and can otherwise be stacked and stored out of the way. You can also toss some KNAGGLIG boxes in the closet to keep all your clothes neat and organized.
Many universities stick you with a roommate to share a bedroom. Here, the VEBERÖD Room Divider is crucial for carving out a little privacy. While your at it, add a slick LALLERÖD combination coffee table and storage basket to keep your boxes of macaroni and cheese safe from your new roomie's late-night snacking tendencies.
Nothing transforms a new bedroom into a relaxing sanctuary like some good music. Lucky, IKEA's ENEBY Bluetooth speaker can help with your studying soundtrack as well as Friday night bops. Mount a SKÅDIS Pegboard over your desk to keep track of various assignments, to-do lists, and photos from your previous life back home. Then, relax! This is your new space—only you get to decide what to make of it.