Substitute Teacher Allegedly Brought Teen Student to Her Grandparents' House and Sexually Assaulted Him
A 25-year-old Maryland substitute teacher has been accused of supplying a teenage boy with alcohol and sexually assaulting him at her grandparents' house.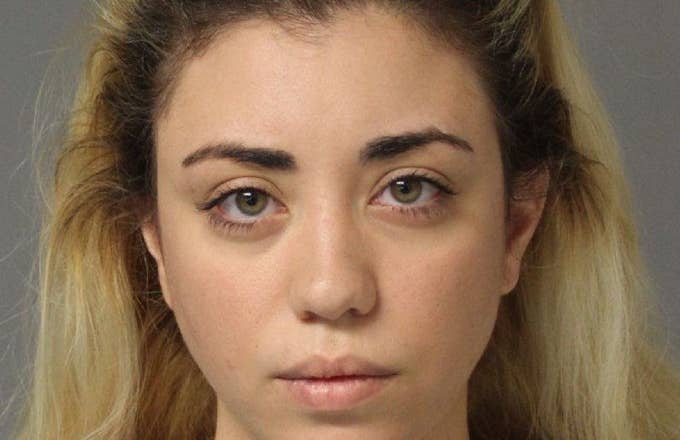 Direct from Artist
Image via Anne Arundel County Police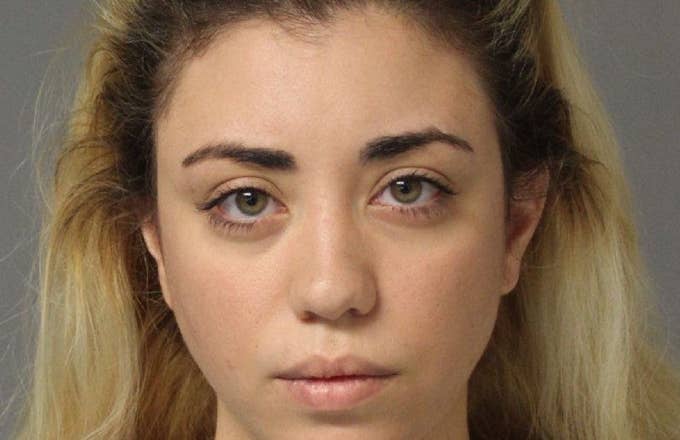 Alexis Merces Boberg, a 25-year-old Maryland substitute teacher, has been accused of supplying a teenage student with alcohol and sexually assaulting him, the Anne Arundel County Police Department has revealed. An investigation was launched into the allegation after the Anne Arundel County Police responded to the reports on June 4. The victim, who is a student at both North County High School and the Center of Applied Technologies North, made the report himself.
The victim explained to police that he and Boberg exchanged numbers in May and subsequently met at numerous locations outside of school property throughout the month. On June 5, the Child Abuse Unit executed a search warrant at Boberg's address, and later obtained an arrest warrant on June 14 thanks to evidence found and witness interviews. She has been charged with two counts of a fourth-degree sex offense with a person in a position of authority and one account of consuming an alcoholic beverage on public property.
In court documents obtained by theCapital Gazette, it has been revealed that Boberg and the victim communicated via Snapchat. She sent him numerous explicit photos through the platform. She first met with him outside of school grounds when she took him and a friend to a snowball stand, after which she gave them both small bottles of rum.
It has not been revealed how old the anonymous victim is. Boberg reportedly took the teen to her grandparents' home on May 24, at which point they allegedly engaged in sex. They later did the same in her car outside a mall in Glen Burnie. Alongside his mother, the teen told police about the sexual encounters with Boberg. "During the last 20 days, my son has been manipulated into a sexual relationship [with] his substitute teacher at school," the victim's mother explained.
Boberg reportedly intends to plead not guilty, her attorney Peter O'Neill explained. A spokesman for Anne Arundel County Schools added that Boberg has taught at several schools since 2017, although there's no evidence she engaged in such behavior with other children. Her next court appearance has yet to be scheduled.