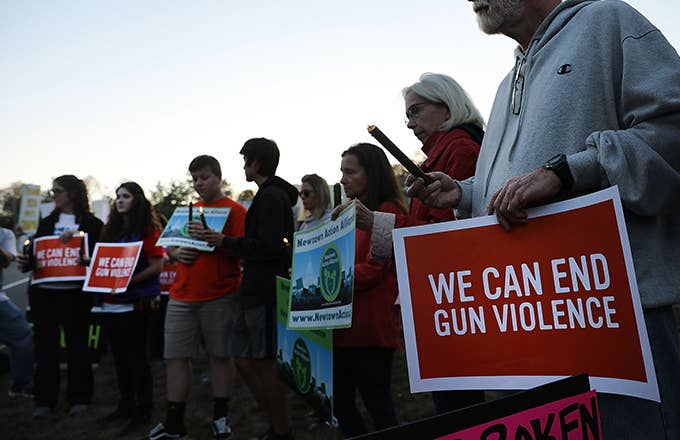 In 2012, 20 children and six teachers were killed during a shooting at Sandy Hook elementary school in Newtown, Connecticut. CNN reports that the father of a six-year-old girl who was killed in the massacre has died from an apparent suicide. Jeremy Richman, whose daughter Avielle Richman was fatally shot in 2012, was found in his office building in Connecticut, police revealed. His death follows the news of two suicides of Parkland School Shooting survivors, both of which occurred within the last week.
Richman was 49 years old. Police said they do not plan to disclose how he was found, but they confirmed they do not suspect any suspicious activity. Following the Sandy Hook shooting, Richman co-founded The Avielle Foundation to help combat gun violence. "The Avielle Foundation's mission is two-sided. On the one side we have research. We are funding neuroscience research aimed at understanding the brain's chemistry, structure, and circuits that lead to violence and compassion," the foundation states on its website.
Last week saw Sydney Aiello, one of the Parkland survivors, take her own life. The 19-year-old reportedly suffered from survivor's guilt, and was diagnosed with post-traumatic stress disorder. Over the weekend, an unnamed 17-year-old sophomore student died by suicide on Saturday (March 23). 
If you or someone you know is in crisis and needs help, call the National Suicide Prevention Lifeline at 1-800-273-8255.