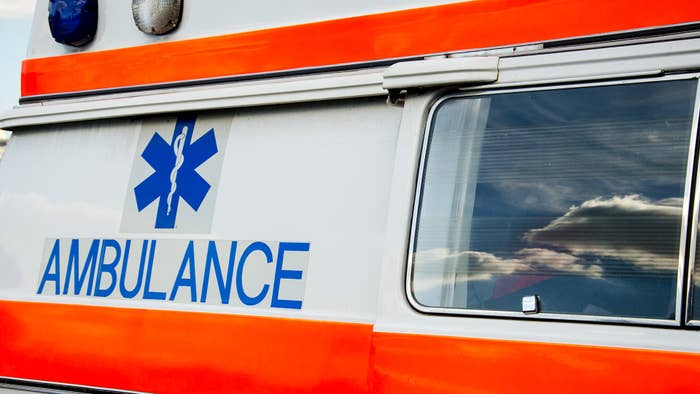 22-year-old ambulance worker Jason Dean Anderson has been arrested and charged with sexually assaulting a teen girl as she was on her way to a hospital.
The Wildomar, California resident was arrested on Friday according to the Riverside County Superior Court. NBC News reports that he was charged with felony sexual penetration with bodily injury on a minor over 14, and was working for American Medical Response at the time he committed the alleged assault. In a statement released by the Riverside County Sheriff's Department, Anderson is said to have committed the assault while "on-duty in the back of an ambulance."
"The investigation revealed the suspect…sexually assaulted and solicited sexual acts from the teenage patient during a medical transport," reads the statement. "Mr. Anderson was booked into the Cois Byrd Detention Center for sexual assault related charges with a minor."
According to attorney Dan Gilleon, who represents the underage victim, the 16-year-old girl was brought to a nearby hospital from her school. Gilleon said the teen was restrained while in the ambulance, which was being driven by an unnamed male ambulance employee.
"The employee in question was placed on administrative leave during the course of our internal investigation and has not worked since the day the alleged incident took place," said American Medical Response in a statement. The company reported the incident to the local sheriff's department after conducting its own investigation. "AMR will cooperate fully during the course of the Riverside Sheriff's investigation."