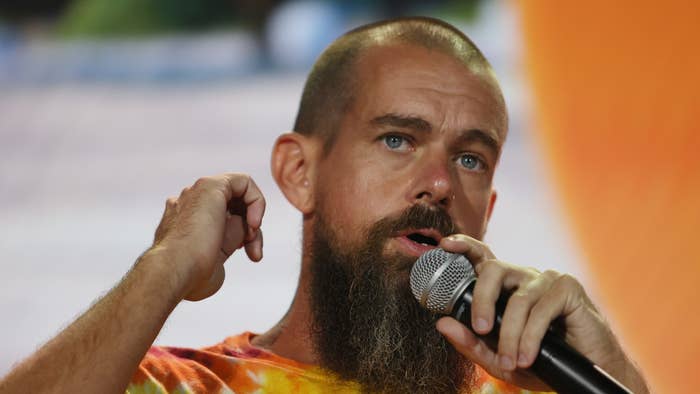 Dorsey, 45, is also the CEO at Square. In his place, Twitter's board of directors unanimously appointed CTO Parag Agrawal as CEO, and Agrawal will also serve as a member of the board.
"I've decided to leave Twitter because I believe the company is ready to move on from its founders," Dorsey said in a statement. "My trust in Parag as Twitter's CEO is deep. His work over the past 10 years has been transformational. I'm deeply grateful for his skill, heart, and soul. It's his time to lead."
The Twitter founder, whose board term expires at the 2022 meeting of stockholders, held the CEO role from 2007 to 2008, before being forced out and eventually returning to the position in 2015. Just last year, Twitter stakeholder Elliott Management founder Paul Singer called for Dorsey to step down from one of his two executive positions at the public companies, before a deal was reached. It was then shared that a board committee would form to "evaluate the CEO succession plan."
"[The committee] will make recommendations consistent with corporate governance best practices with respect to the elimination of the Company's staggered board," a 2020 release revealed. "The Committee will report on its evaluation to the Board any considerations or recommended changes and will conclude its work and share the results publicly before the end of the year."
Bret Taylor will be the new board chairman, while Patrick Pichette will now serve as chair of the audit committee. Agrawal has served as Twitter's chief technology officer since 2017, according to Variety. 
"On behalf of the Board, I want to thank Jack for his visionary leadership and unrelenting dedication to Twitter since its founding," Taylor said. "Jack returned to Twitter and turned the Company around at the most critical time. The progress since then has been nothing short of incredible. Jack has given the world something invaluable and we will continue to carry it forward."
When reached for comment, a Twitter spokesperson pointed Complex to multiple tweets on the announcement, including one that featured a press release:
"Parag understands Twitter and appreciates the Company's unique potential," Taylor shared in the release. "He has been instrumental in tackling our most important priorities, including accelerating our development velocity, and I know he'll hit the ground running to strengthen execution and deliver results. The Board has the utmost confidence in Parag." 
Dorsey's interests also seem to go beyond his own companies, as he's tweeted recently about Bitcoin, Web3, and other technologies. But Sunday night, he made his love for his social media platform well-known, writing, "I love Twitter."
In response to reports of Dorsey being out the door, Twitter stock has jumped up to 10 percent in pre-market trading, CNN shares. Dorsey's net worth currently sits around $12 billion, according to Forbes.