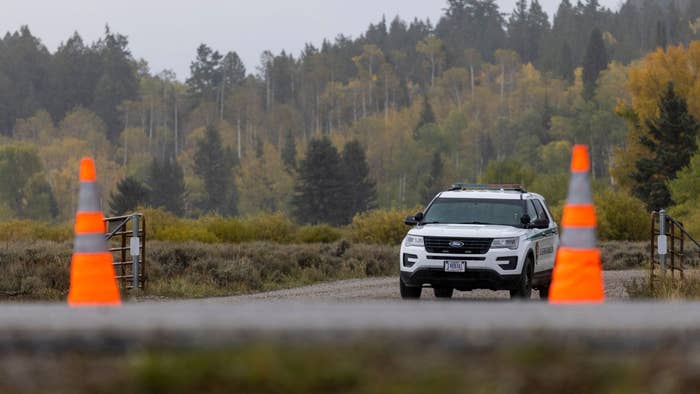 UPDATED 9/21, 5:20 p.m. ET: Officials have confirmed that the body found belongs to Gabby Petito, ABC News reports.
Per Teton County Coroner Dr. Brent Blue, she's believed to have died by homicide, though autopsy results have yet to come through. The cause of death is still undetermined.
See original story below.
FBI officials are calling human remains found Sunday in a national forest in Teton County, Wyoming "consistent with the description of" 22-year-old Gabby Petito, CNN reports.
The influencer has been at the center of a search since her family reported her missing on Sept. 11.
"Full forensic identification has not been completed to confirm 100% that we found Gabby, but her family has been notified of this discovery," said Charles Jones, FBI Denver's supervisory senior resident agent in the state. During the same news conference, he shared condolences with Petito's family and said the public's "response to request for tips has been remarkable."
Before she disappeared, Petito was reportedly traveling with fiancé Brian Laundrie, whose family previously said has not been spotted since Tuesday, and was last seen on Aug. 30 at Grand Teton National Park. Law enforcement officials say he is not wanted for a crime.
"All of Gabby's family want the world to know that Brian is not missing, he is hiding," the family said in a statement to CNN on Friday. "Gabby is missing."
Laundrie reportedly returned to North Port, Florida, without Petito on Sept. 1, as the van they traveled in was discovered at a shared home. Laundrie's family attorney said the 23-year-old's whereabouts "are currently unknown."