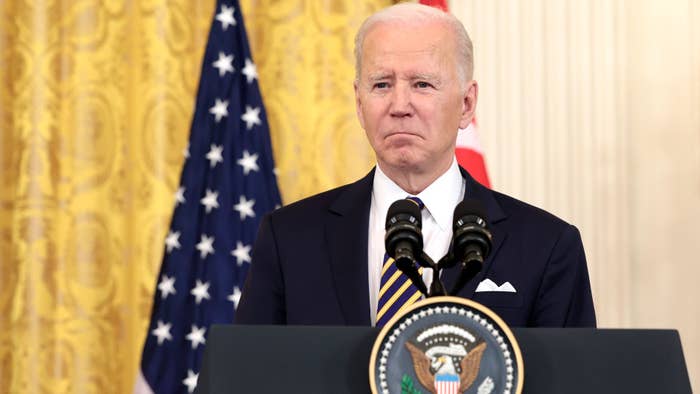 21 states are now suing the Joe Biden Administration to end mask mandate on planes and public transportation. 
Filing the lawsuit Tuesday, the state attorneys general are arguing that the mandates count as federal overreach, after the mandate was set to expire on March 18 and then pushed through April 18 following a Centers for Disease Control and Prevention recommendation, per Forbes.
"If politicians and celebrities can attend the Super Bowl unmasked, every U.S. citizen should have the right to fly unmasked," said Florida Gov. Ron DeSantis, whose state is the lead plaintiff calling the mandate a federal violation of state "sovereignty."
The suit, which was filed in the U.S. District Court for the Middle District of Florida, names CDC Director Dr. Rochelle Walensky, Homeland Security Secretary Alejandro Mayorkas and Health and Human Services Secretary Xavier Becerra. Airline CEOs from Delta, Southwest, and American, also asked Biden to end the mandate via a letter last week. 
"It makes no sense that people are still required to wear masks on airplanes, yet are allowed to congregate in crowded restaurants, schools and at sporting events without masks, despite none of these venues having the protective air filtration system that aircraft do," the letter said.
A TSA statement, shared on March 10, claims that "revised framework will be based on the COVID-19 community levels, risk of new variants, national data and the latest science." The Biden Administration pointed to that quote when asked for comment by Forbes. 
Currnetly, the BA.2 omicron coronavirus variant is now the leading cause of cases in the U.S., per a CDC announcement, just as it is with cases worldwide. Dr. Anthony Fauci, however, told the Washington Post that it is unlikely to cause a "major surge" in the states.