 This story is part of an editorial series examining racial discrimination as the driving force behind mass incarceration in the United States, created in partnership with Ava DuVernay's '13TH.'
Donald Trump was elected to be the next president of the United States Tuesday night. After running a campaign that was characterized by rhetorical attacks on people of color and racial tension, many Americans are nervous about the future of race relations in America. 

Trump's election wasn't the first sign that America hadn't come as far as many had hoped when it comes to race, though. For the past few years, the Black Lives Matter movement has put issues of racial inequality in the justice system from and center and highlighted just how stubborn racism can be in America. 

Indeed, the past few years of race relations in America beg the question: can our racism be unlearned? Experts believe perhaps it can, but that work starts with a better understanding of the nation's history.
In August 2014, about a week after Michael Brown was shot and killed by white police officer Darren Wilson, and two years before Donald Trump was elected president, poet Claudia Rankine traveled down to Ferguson to speak to a community in resistance. Shortly thereafter, she captured the meaning of Brown's death in a haunting seventeen syllables: "Because white men can't/police their imagination/black men are dying."
About a year and a half later, The Guardian asked her what she was thinking about when she wrote the lines, which appear in her award-winning book Citizen: An American Lyric. "When white men are shooting black people, some of it is malice and some an out-of-control image of blackness in their minds," she said. "Darren Wilson told the jury that he shot Michael Brown because he looked 'like a demon.' And I don't disbelieve it. Blackness in the white imagination has nothing to do with black people."
But what is at the root of a white imagination that has turned black bodies into "demons" and criminals? What has led to the disproportionate representation of African Americans in our prisons and jails? And how can that racism be unlearned in a time of heightened racial tension that will see the first black president succeeded by one whom many see as a racist?
Khalil Gibran Muhammad is a professor of history, race, and public policy at Harvard's Kennedy School of Government, as well as the author of the 2011 book The Condemnation of Blackness: Race, Crime, and the Making of Modern Urban America.
"The issue of mass incarceration is in many ways, but not solely, tied to the problem of racial criminalization. That is, associating criminal behavior with racial groups or types rather than, as is constitutionally mandated, individuals," he told Complex.
This phenomenon of racial criminalization can be traced back in part to the 13th Amendment, which offered a "loophole" on emancipation by permitting the forced labor of those who had committed a crime, explained Muhammad. With Reconstruction came the emerging figure of the rapacious, monstrous black man—a notion that still holds immense sway over our national psyche. As long as black bodies were criminal bodies, they could be locked up and exploited for their free labor, just like when they were enslaved. It's a history that's explored in-depth in Ava DuVernary's recently released documentary, 13TH.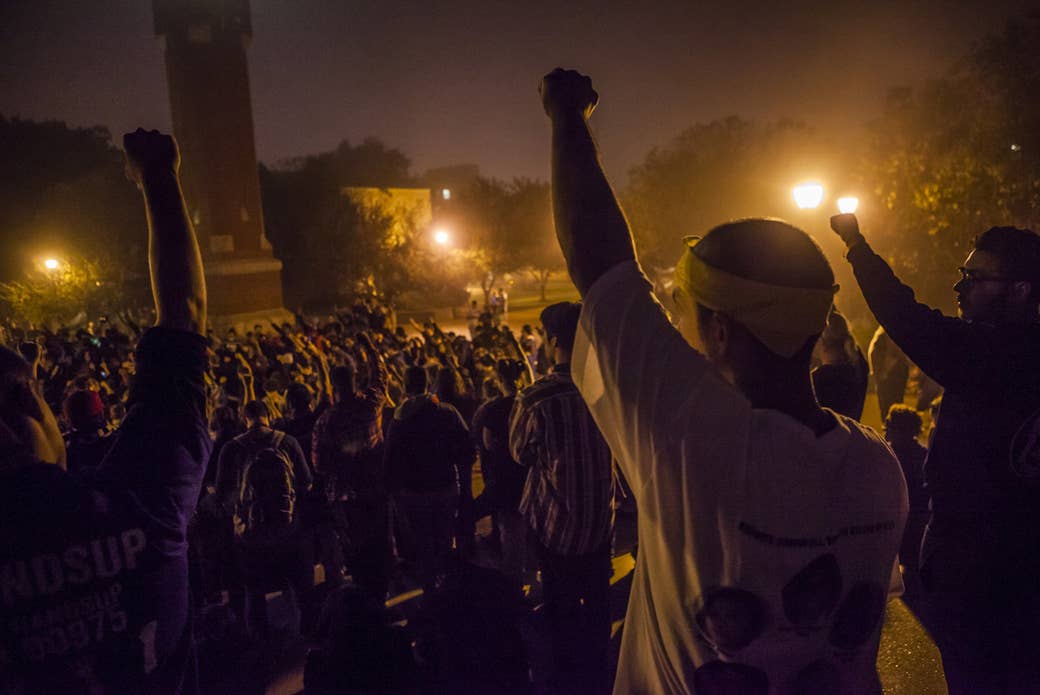 The association between blackness and criminality can operate on both an explicit and implicit level, said Dr. Lorie Fridell, an Associate Professor at the University of South Florida and a consultant with the training group Fair & Impartial Policing (FIP). "Explicit bias is generally what people think of when they think of people with prejudice," explained Fridell.
"With implicit bias, we still link various groups to stereotypes, but it's not necessarily based on animus and hostility," she added. "Those stereotypes can [still] impact on our perceptions, and they can impact our behavior."
Research has shown that implicit bias operates on each and every level of the criminal justice system, from how much time public defense attorneys spend on each client, to how judges and juries rule in criminal cases, to whether "ambiguous" stimuli (like an unidentifiable object) can lead police officers to pull the trigger. In recent years, local, state, and federal law enforcement agencies have begun incorporating implicit bias workshops into their trainings, like the kind of offered by Dr. Fridell's group, FIP.
"It's not blaming them as police officers," said Fridell when asked why she considers her approach more effective than diversity or sensitivity trainings. "It's saying, 'We're going to talk to you about how the human mind works,' not how the human police mind works per say."
"We also have to [explain] that policing based on stereotypes is not just unsafe. It's going to make you unsafe and ineffective," she added.
Not all scientists are convinced of this approach. "Many scientists don't think about structure," said Ahmed El Hady, a postdoctoral research associate at Princeton University's Neuroscience Institute. To address implicit bias primarily on the individual level risks essentializing the problem, explained El Hedy, meaning that racism becomes attributed to our biology or our neurology, while our society's systematic devaluation of black lives is disregarded.
Rodolfo Mendoza-Denton is a professor at the Berkeley School of Psychology at the University of California. He stressed the strong role the media plays in perpetuating our association between blackness and criminality, as evidenced by crime TV shows like Cops, or Trump's infamous 1989 New York Times ad railing against the wrongfully convicted Central Park 5. But Mendoza-Denton cautioned that a new focus on implicit bias could allow "many people to forget and discount the fact that there is explicit, very intentional bias that continues to go on," in law enforcement agencies, federal, state and municipal governments, and every aspect of everyday life.
Can we unlearn racism, according to Princeton neuroscientist El Hady? "If we destroy the institutions that promote racism," he said. "Without this, no."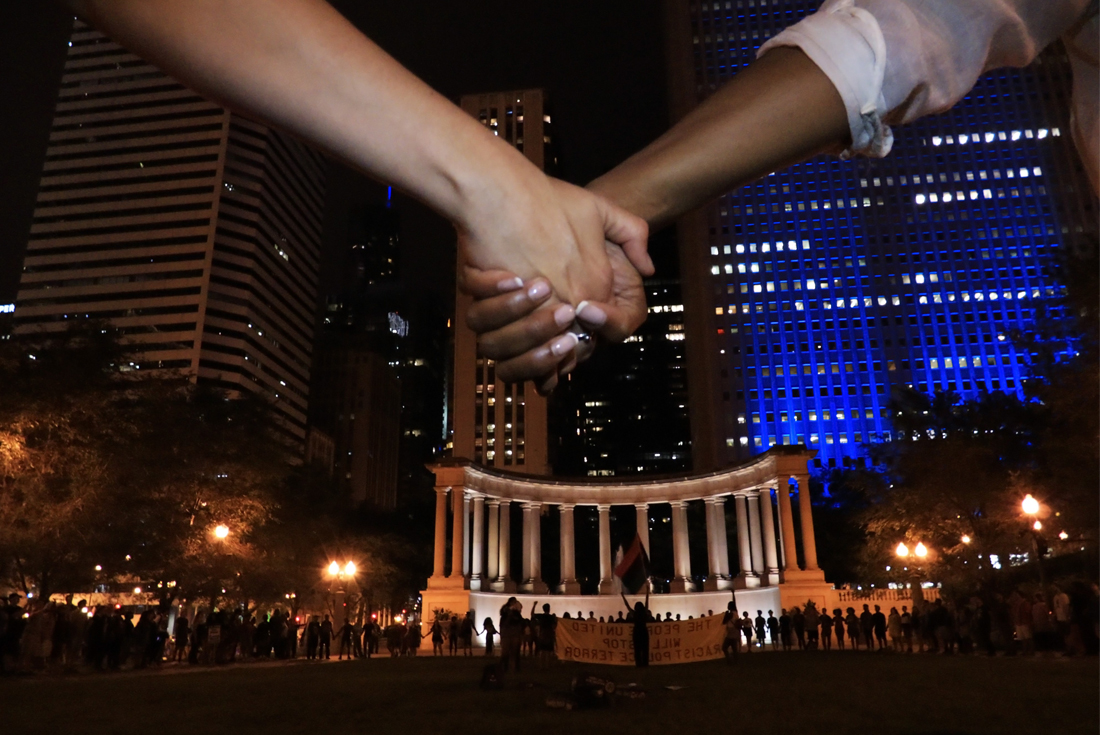 Of course, challenging our country's racist institutions is something black people and other people have been struggling to do for generations. "For the most part, the freedom movement of black people in this country has taken different shapes and forms. There hasn't been one particular objective," explained NYC-based community organizer Lumumba Akinwole-Bandele. "What has been consistent is the resistance of society at large—the nation in general—to transform society."
When it comes to the problems posed by unlearning and undoing racism, "James Baldwin said it best," said Akinwole-Bandele. "Every generation, every movement, has been told the same thing: 'We need time.' This nation has not proven that it wants a non-racist, very equal, and open society. It has proven that not by its words, but by its actions."
In rare instances, white people have organized themselves to challenge white supremacy and join the chorus of black voices demanding change. The group Showing Up for Racial Justice (SURJ) was founded in 2009 "to take action" against racism, according to its website. A longer legacy of white anti-racist action can be traced back generations, from the armed abolitionist efforts of John Brown to the involvement of white people in groups like the Student Nonviolent Coordinating Committee (SNCC).
Whether it's Billie Holiday in 1939 or T.I. in 2016, artists and musicians have also always played a role in the fight against racism. "Our musicians, our writers, dancers, they know the struggle, embrace it, and look to empower their people through their talents," writer and music expert Karen Civil told Complex. "It means a lot to be a symbol of hope, to provide an anthem to a movement or a moment [that] evokes pride in the hearts of people who are like you. That's why it is prevalent today."
Claudia Rankine recently announced plans to found a Racial Imaginary Institute along with writer and theater worker Casey Llewellyn and a number of other writers and artists. The Institute will serve as "an interdisciplinary arts and cultural laboratory for the dismantling of white dominance," Rankine told the LA Times.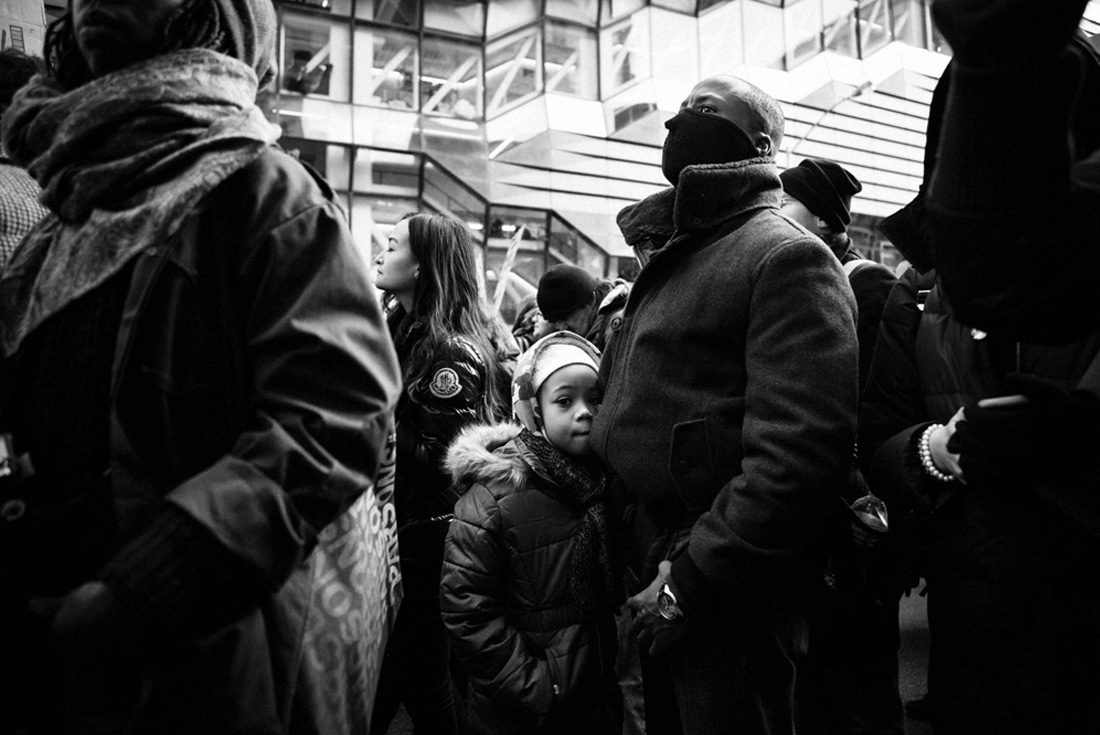 When it comes to unlearning racism, Khalil Muhammad thinks it's useful to turn to Germany. Over 30,000 bricks have been installed on the sidewalks that line the country's roads, commemorating people who died in the Holocaust. The responsibility to remember is considered a core facet of German national identity.
Given how it centers its history, it's no surprise that Germany's criminal justice system is far less punitive than ours, while also exhibiting a far greater respect for human dignity," said Muhammad. "Ever since the Nazi era, [Germans] have internalized the nation's capacity to do great harm to people who have been deemed outcasts and criminals in that country."
In the United States, meanwhile, the markers of our own brutal history—the wealth we built on the backs of black bodies and the land we stole through the massacring of indigenous communities—are few and far between. While the United States has had a Holocaust memorial and museum since 1993, it was only a few weeks ago that the National Museum of African American History and Culture actually opened its doors. "We actually live in a civic culture and have a public education system that systematically avoids dealing with our racial past," said Muhammad. Today Americans wake up knowing Donald Trump will be the 45th President of the United States—a change of guard that marks a new era for citizens to mobilize in hopes of confronting our nation's racism.
"How do we unlearn [racism]?" Muhammad offered.
"Well, at some point we decide as a nation that we need a new story of our past."