People Are Demanding Justice for Tony McDade, a Black Transgender Man Who Was Killed by Police
Florida authorities have not released the name of the officer involved, citing a law that classifies the officer as a victim.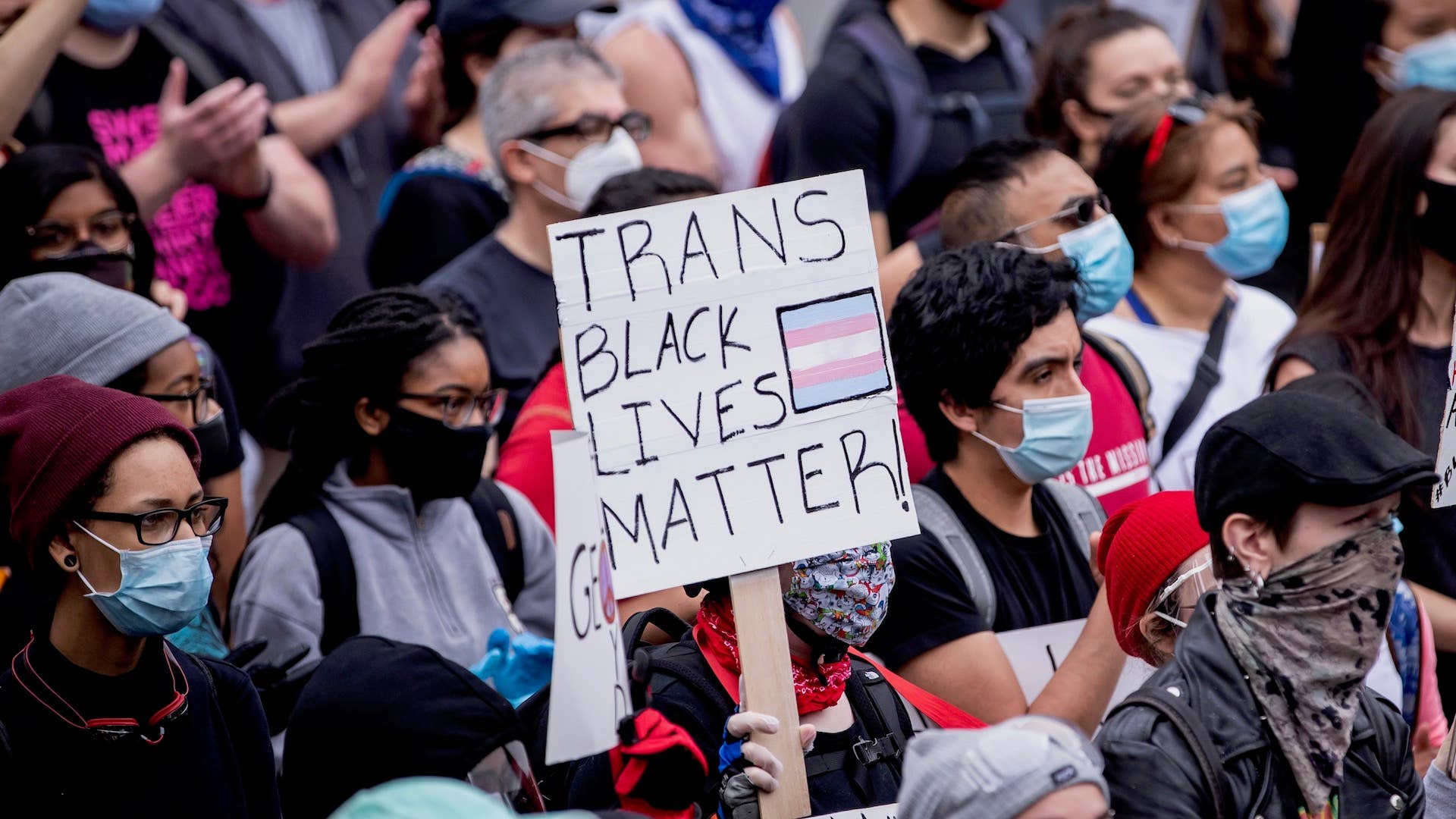 Getty
Image via Getty/Ira L. Black/Corbis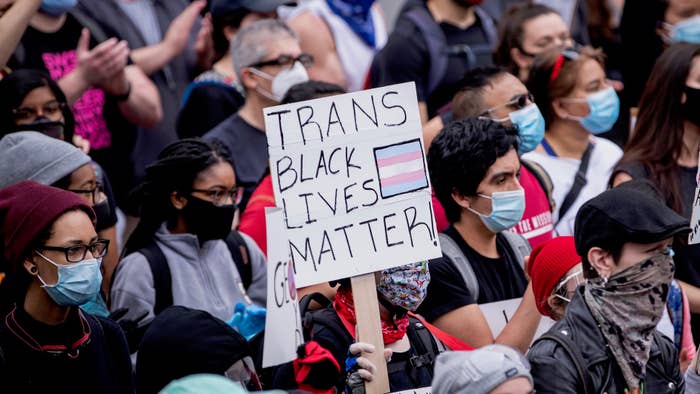 As protests began erupting over the past several weeks following the death of George Floyd, another black man was killed at the hands of a Florida police officer last month. However, it appears this case has received relatively little media interest.
On May 27, Tony McDade—a 38-year-old black transgender man—was shot and killed by a Tallahassee police officer who was responding to a call about a deadly stabbing. WGCU reports that police approached McDade after determining he fit the description of the suspected killer. The Tallahassee PD claims McDade then pointed a gun at an officer, who then fatally shot McDade in "self-defense." 
"The suspect from that stabbing fled on foot, and a description was provided to responding officers. The suspect description that was broadcast was a black female, (wearing) all black, bald, armed with a pistol and a knife," Police Chief Lawrence Revell said, as reported by Out. "Our officer called out, 'Shots fired.' He said over the radio that the suspect had pointed a gun at him. The suspect was in possession of a handgun, and a bloody knife was found at the scene."
Multiple witnesses claim officers immediately opened fire on McDade without shouting any orders or identifying themselves as law enforcement. There have also been reports that McDade was unarmed at the time of his death.
"As soon as he pulled up I seen him (the officer) jump out of the car, swing the door open, and start shooting," Clifford Butler told NPR affiliate WFSU. "I never heard, 'Get down, freeze, I'm an officer.' I never heard nothing. I just heard gunshots."
Moments after the deadly incident, another witness named Kim Simmons posted a Facebook video in which she is heard saying, the officer "jumped right out the car and started shooting ... got out the car blasting."
It was also revealed that the day before his death, McDade took to Facebook Live vowing revenge against a group of men who had physically attacked him.
"It's just Tony the Tiger all alone coming for your blood," McDade said in the stream, in which he showed off his injuries and brandished a gun. "And after I get through killing you, I'm going to go back on live if I have the opportunity because I will not be going back to prison ... I am killing and going to be killed because I will not go back into federal prison."
The Tallahassee PD has yet to release the name of the officer who killed McDade, citing a law that classifies the officer as a victim whose privacy must be protected.
"The City of Tallahassee has been notified of the PBA's (Police Benevolent Association) intent to file a motion this week related to Marsy's Law," the City said in a statement. "With respect for the legal process, the City has agreed to respect the PBA's effort to seek a court ruling to determine if a police officer is exempt under the victim's rights state constitutional amendment."
In the weeks since McDade's death, protestors and activists have called on Florida officials to conduct a thorough investigation of the incident as well as Revell's resignation and the firing of all involved officers. 
"This tragic incident should be a reminder that hate crimes against Black LGBTQ/SGL people happen too frequently — often without the national public outcry that our cis and/or heteronormative brothers and sisters receive," David Johns, executive director of the National Black Justice Coalition, wrote in a statement. "We don't know a lot of the details around Tony's death, or how police became involved. We do know that Tony should not have been killed. We must work together to raise awareness about the unique challenges that Black LGBTQ/SGL people face. It is important to highlight the too often ignored violence that members of our community face in addition to the discrimination we may experience because we are Black. We must also work to ensure that police officers understand they do not have a license to kill Black people, period."