Fort Worth Cop Charged With Murder Over Shooting of Atatiana Jefferson (UPDATE)
Aaron Dean was charged and booked into a local jail on Monday evening.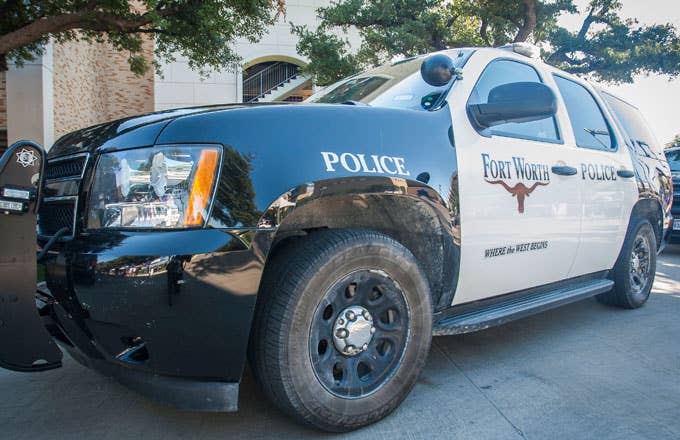 Getty
Image via Getty/Sports Iconwire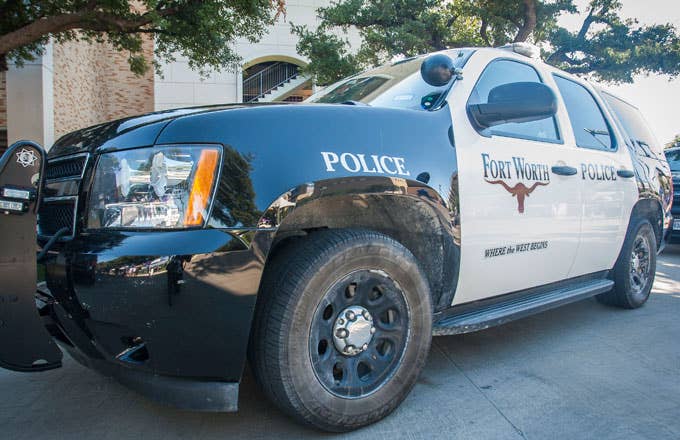 UPDATED 11/17, 10:15 a.m. ET: It was reported Wednesday that the 8-year-old boy who witnessed his aunt being fatally shot by the cop inside her own home had allegedly also witnessed her point a weapon at the window after hearing noises outside, though that doesn't change things at all for the officer charged with murder.
As Interim Forth Worth Chief of Police Ed Kraus said, perNBC DFW, there's still "absolutely no excuse" for the fatal shooting.
See original story below.
On Monday evening, 34-year-old former Fort Worth policeman Aaron Dean was booked into the Tarrant County Jail and charged with murder. His bail has been set at $200,000.
This past weekend, reports emerged stating that Dean fatally shot 28-year-old Atatiana Jefferson through her bedroom window while responding to a call from a neighbor asking police to perform a welfare check. At the time when the shooting occurred, Jefferson was playing video games with her eight-year-old nephew.
Earlier on Monday Dean had opted to resign from the Fort Worth police force. Interim Police Chief Ed Kraus stated that Dean, who was scheduled to be interviewed on Monday morning, was going to be fired had he not quit. Dean's resignation came before he answered any questions, and his record will reflect that he was dishonorably discharged. The interim chief further added that Dean had not been cooperative with their investigation, but that they also still plan to conduct an internal investigation against him as if he's still an officer.
He had joined the force back in April 2018.
During a Monday afternoon press conference, Kraus stated that the department was conducting a criminal investigation into Dean's actions. He also stated that the FBI had been contacted about a potential civil rights investigation.
"Nobody looked at that video and said there was any doubt that this officer acted inappropriately," Krause said in reference to body cam footage from the shooting, which can be seen at the bottom of this write-up. Prior to that Krause also said "I get it" on the subject of public outrage over Jefferson's death.
The New York Timesreports that Krause additionally made clear his regret that the police department released photos of a gun located on the floor, beneath a window, in the bedroom that Jefferson was killed in — though Krause declined to comment on if she was holding it, or if Dean saw it prior to shooting. A family attorney says that the firearm was legally owned and that Jefferson was licensed to carry.
"We're homeowners in the state of Texas," Krause said. "I can't imagine most of us — if we thought we had somebody outside our house that shouldn't be and we had access to a firearm — that we wouldn't act very similarly to how she acted."
At 2:23 a.m. this past Saturday, Jefferson's neighbor called the police's non-emergency line because he was concerned that her front and side house doors had been open for several hours. Krause says that the officers were not aware of the fact that a welfare check was asked for, and instead the officers were told by dispatch that it was an "open structure" call, which requires a more heightened response than that of a welfare check. Police say that the officers never identified themselves as officers, which would be policy for a welfare check but not policy if they believed a criminal situation to be taking place. Bodycam footage released by the Fort Worth PD showed Dean abruptly shouting "put your hands up, show me your hands," prior to firing the fatal shot through Jefferson's window.