3 Travel YouTubers Died After Falling Off Waterfall in Canada
The YouTubers were part of the High on Life SundayFundayz channel, which had over 2.5 million followers across several social media platforms. They were hiking in Shannon Falls in Squamish, British Columbia when the accident happened.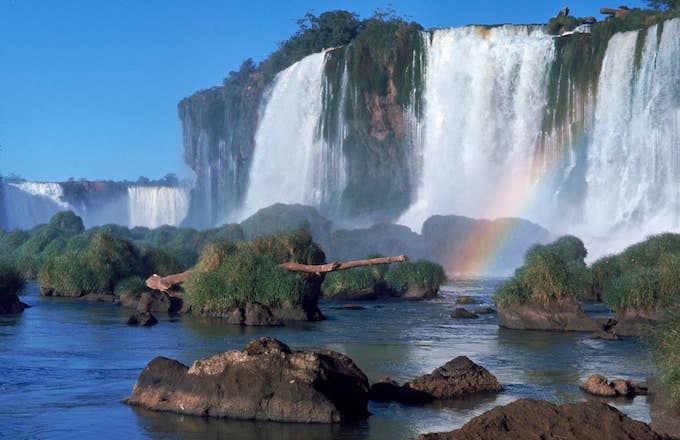 Getty
Image via Getty/Paul Schutzer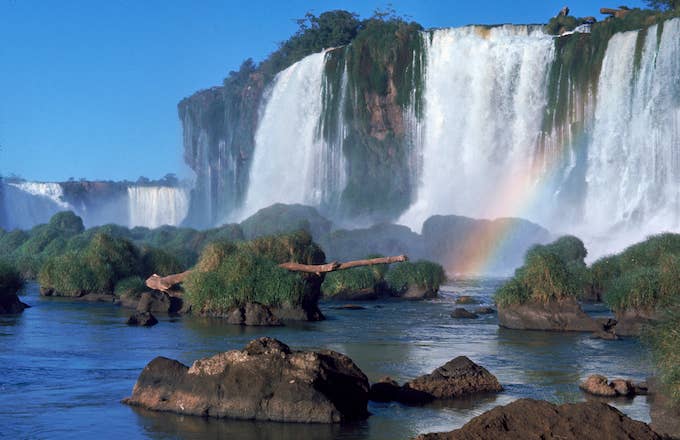 Three members of a popular YouTube travel group died after falling over a waterfall in Squamish, British Columbia on Tuesday, the Vancouver Sun reports. The incident happened at Shannon Falls, the third-highest waterfall in the province. Ryker Gamble and Alexey Lyakh were part of the core group of Vancouver-based vloggers known for their YouTube channel High on Life SundayFundayz. The third person who died was Lyakh's girlfriend, Megan Scraper. 
The accident happened when the three hiked up Shannon Falls and went into one of the pool systems nearby for a swim. Scraper slipped and fell, and both Lyakh and Gamble attempted to save her, but all three were swept away. Their bodies were recovered Wednesday evening after a two-day recovery mission. 
"We've had a number of dogs that have gone into the water, and people that have slipped into the water as well. Fortunately in the past they have been able to be rescued," John Willcox of Squamish Search and Rescue said.
The High on Life crew had traveled to many countries before, including Bali, Croatia, Nicaragua, Thailand, Greece, and Peru, perBuzzFeed News. They had over 2.5 million followers between their various social media accounts. 
Gamble and Lyakh had made headlines before after they broke rules at Yellowstone National Park in Wyoming for a series of photos and spent seven days in jail, according to CBC News. A third member was not sentenced to jail but did have to pay a fan. All three were banned from public lands in the U.S for five years. They pled guilty to walking onto the Grand Prismatic Spring, the largest hot spring in the United States, which has a fragile ecosystem and on which visitors are not allowed.