Hustler founder Larry Flynt already hit America with The Donald back in April, even going the extra mile by gifting the porn parody of presumptive GOP nominee Donald Trump to Republican members of Congress. Two politically divisive months later, we have this: Pornhub's equally inevitable take on the real estate mogul's presidential campaign, aptly dubbed Fuck Trump.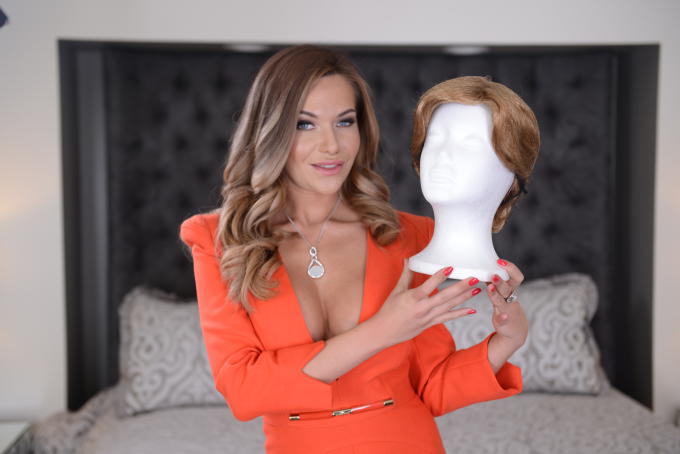 "Whether it's for his politics or amusing antics, people can't seem to get enough of Donald Trump," Corey Price, Pornhub's Vice President, said in a press release. "To give people more of 'The Donald,' we have created a VR porn parody that satirically highlights his self-affirming demeanor through sexual interactions with his 'wife' and 'Sarah Palin.' It's going to be huge—the best porn parody you have ever seen."
Pornhub is once again teaming with BaDoinkVR, a prominent fixture in the burgeoning world of virtual reality porn experiences. "This is the best sex tape ever," BaDoinkVR CEO Todd Glider said. "Trust me. It is. Go for it, Donald. Make America Gape Again.​" And just how powerful is the adult-oriented VR experience? We're not sure. Maybe ask this guy.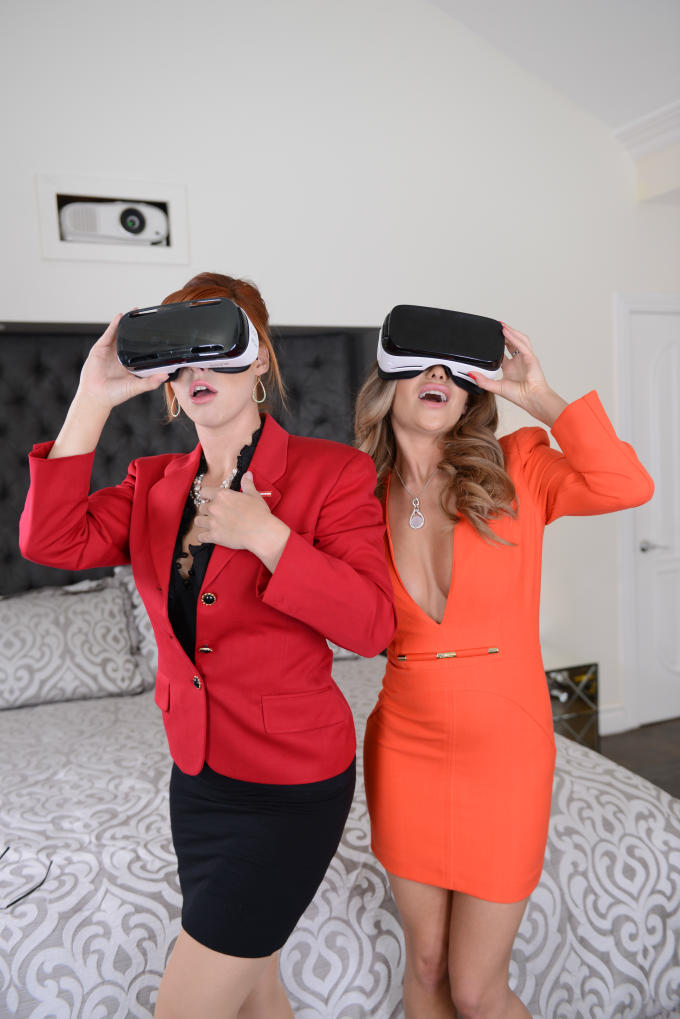 Fuck Trump, a 180-degree production shot entirely from Trump's POV, stars Subil Arch (Provocative Moods, The Donald​) as Melania and Britney Amber (Device Bondage, Everything Butt​) as Sarah Palin, who has been rumored more than once as a possible VP pick for the Trump campaign. According to Pornhub, their depictions of Melania and Palin "appear to be left unsatisfied" after having sex with their depiction of Trump.
For those hungry for topical references, Fuck Trump supposedly squeezes in a ton of them. The parody, available via both Pornhub Premium and BaDoinkVR, hits everything from Trump's campaign-defining stances on immigration to his recent comments on waterboarding.
Though Trump hasn't publicly commented on the parody, a presumably typo-afflicted tweet he sent out early Thursday about his "foreign P" had plenty of people dropping anatomy-related jokes: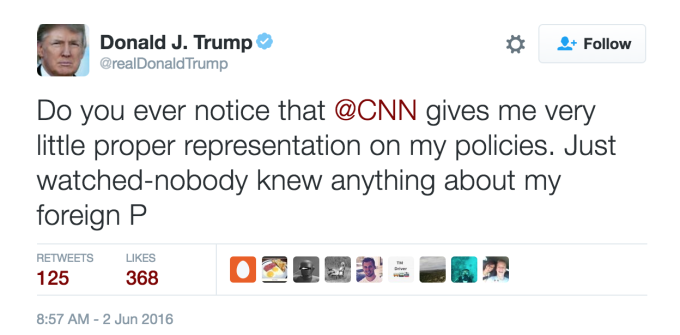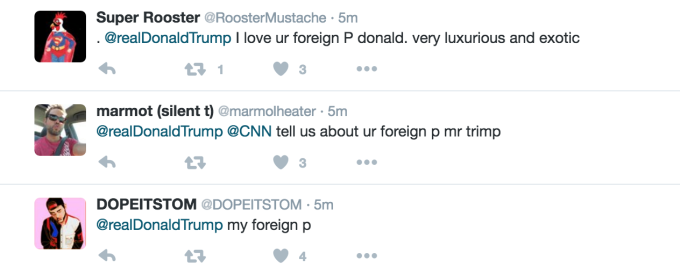 So who's sending Fuck Trump to Congress?