Republican presidential front-runners Ted Cruz and The Donald have both been vying for the public endorsement of former Alaska governor and 2008 presidential candidate Sarah Palin, who reportedly still holds a fair amount of sway with Republican voters. Palin has cast her vote and the winner is... Donald Trump, because of course.
"I'm proud to endorse Donald J. Trump for president," she said in a statement to NBC.
"I am greatly honored to receive Sarah's endorsement," Trump said in a separate statement from his campaign. "She is a friend, and a high-quality person whom I have great respect for. I am proud to have her support."
The decision may have had something to do with a tweet from Palin earlier today with a link to a blog in which Bristol Palin outlines the Cruz camp's attempts to "slam my mom."
"I like Cruz. In fact, I met him last year, and I believe anyone's better than Hilary Clinton," Bristol wrote. "But here's the thing, Sen. Cruz. My mom has consistently supported you and encouraged you. You've been a great advocate for conservative causes, and she's stood by you when others haven't."
It's impossible to know for certain whether she truly endorses Trump's political agenda, whether personal beef played a role, or if she's merely throwing her money at the party's leading candidate, but they do share a history of abhorrent willful ignorance and blatant racism. There's also this: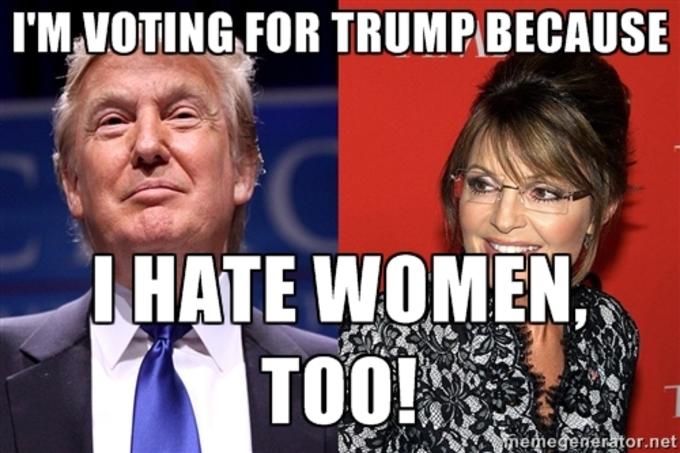 ¯\_(ツ)_/¯