Apple's annual Worldwide Developers Conference took place Monday to introduce the technology behemoth's latest innovations on the company's four main platforms: iOS, Apple Music, OS X, tvOS, and watchOS.
Apple's Senior Vice President of Software Engineering, Craig Federighi, introduced the new name for Apple's desktop operating system as "macOS," replacing the former "OSX." One of the most notable updates is that everyone's favorite personal assistant, Siri, will be coming to our computers.
Apple Music has also gotten a redesign "from the ground up," redesigning each tab interface to make the entire service easier to use. "We've learned a lot along the way," VP Eddy Cue said about the company's Apple Music service that launched in the summer of 2015 and has since amassed over 15 million subscribers. The "Connect" tab is no longer at the bottom and is now designated to a tab specific to each user marked, "For You."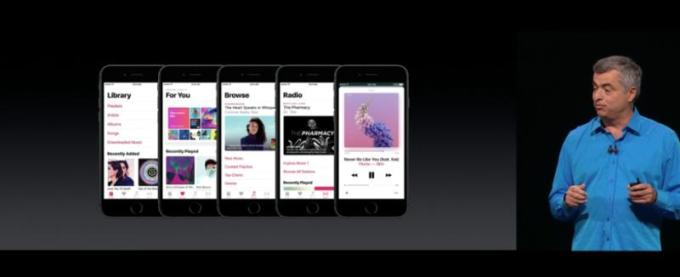 Music purchased off iTunes also has it's own section now in a tab marked "Downloaded Music" where all of the iPhone's music is organized.  There is also a new feature that displays a song's lyrics on the screen. The updates definitely feel like a welcomed change for many who found the old system difficult to navigate following the arrival of the company's music streaming service, Apple Music.
The new Apple Music. pic.twitter.com/yalznx5YkA

— Matthew Panzarino (@panzer) June 13, 2016
iOS 10 also received a face lift with a new lock screen, new interactive notifications, and widgets that makes use of the 3D Touch technology to instantly provide users with more details. Users will also be able to open links and watch inline videos in Messages without leaving the app. Emojis will be triple their previous size in Messages, with the new iOS also offering emoji predictions and highlighting emoji-fiable words before you send a message. Users will also be able to change the look of a message bubble to be either smaller or larger than the normal size, and even send handwritten messages.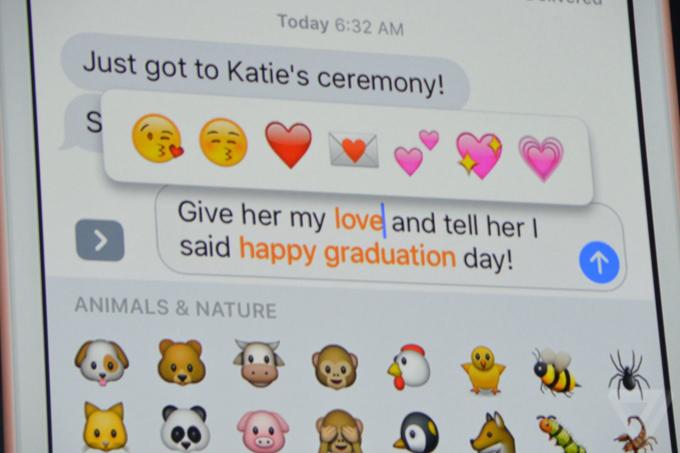 Apple announced updates to tvOS to help make navigating the service even easier. New features include the ability to search for programs using your voice, more convenient ways to sign into apps, and more connectivity between the Apple TV and the iPhone, including a new iOS remote app. There is also a new feature called Live Tune-In that will enable you to watch a channel simply by saying it out loud. Siri will also be able to search YouTube through Apple TV if you want to quickly watch things like all of Steph Curry's best three-point shots.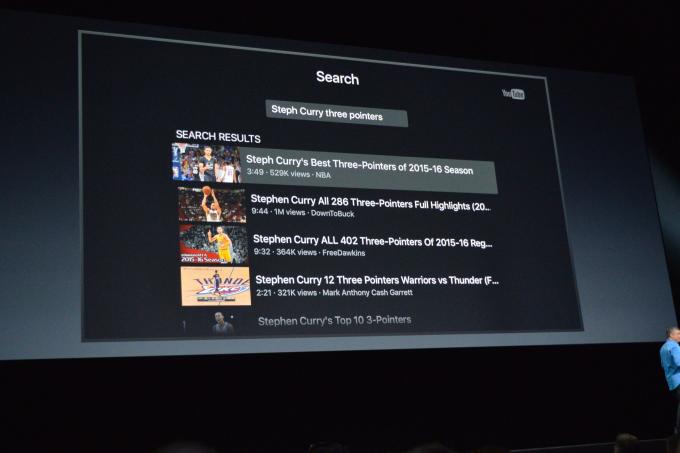 watchOS received new functions in its update, including a new ability for users to write messages with their fingertip, new watch faces, and improved features that track and monitor user's health and location. There is also a new Control Center aimed at making navigation simpler. The update will be released this fall.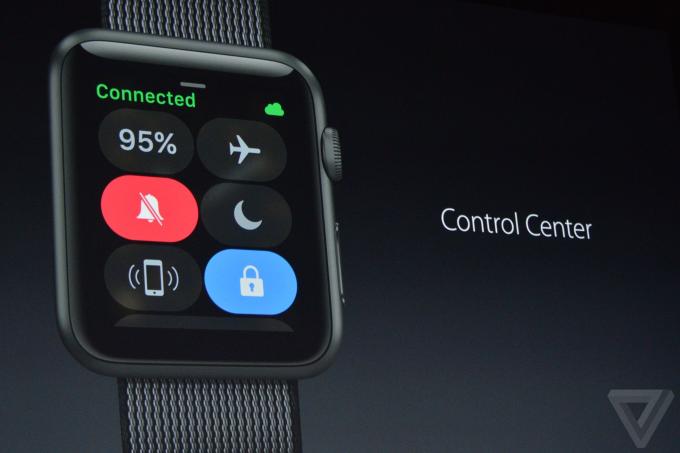 It should be noted that Apple's CEO, Tim Cook, took the stage to open the conference with a moment of silence in tribute and solidarity with all of the victims of the Orlando shooting, the deadliest mass shooting in U.S. history.
You can stream the keynote here. There will also be a public Beta test in July that that will allow users to test the new iOS 10 and macOS, and interested parties can head here to enroll.