Don't know how to put on a condom? Do you feel like sex ed totally failed you in high school and beyond? There's an app for that.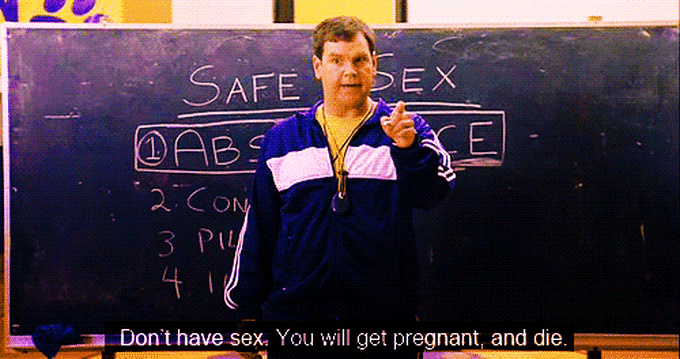 The new app Juicebox, founded by Brianna Radar, seeks to address the lack of effective sex education in the U.S. by allowing users to anonymously discuss topics like sexuality, gender, and relationships. 
In a "comfortable, silly, and casual" atmosphere, users can ask sexual health educators and therapists any burning questions they may have. If someone doesn't feel comfortable asking a question, they can search to see whether or not someone else's similar concern was already answered.
According to research and policy organization The Guttmacher Institute, only 48 percent of states in the U.S. require sex education. Of those, only 25 percent require that sex ed be "medically accurate." Meanwhile, almost 74 percent of states require abstinence education.
In a statement to Elite Daily, Radar explained her experience with sex ed in her home state of Tennessee, and how it inspired her to create Juicebox:
It's illegal to teach comprehensive sex education [in Tennessee]. They only teach abstinence education in the public schools. I stayed there to attend the University of Tennessee for college, and I realized that all of my peers had had the same education that I did.

When you combine that type of education with many of the elements of college—namely alcohol and the freedom of being away from home—it's a disaster. You have problems like STDs and sexual assault. Even worse, the university didn't provide any type of outreach program.
Last year, comedian John Oliver outlined the lack of comprehensive and medically accurate sex ed in an episode of Last Week Tonight. "You wouldn't accept a history class not being historically accurate," he argued.
Juicebox will be released on April 7.
Radar did not immediately respond to NTRSCTN's request for comment.