Brazil has worked out how to solve the problem of street dogs in its inner cities – put them to work.
For an exhibition match at the Brazil Open in Sao Paulo, shelter dogs were rescued, trained and tasked with acting as a replacement as ball boys and ball girls for one game only.
While the dogs proved very adept at grabbing the balls, their gentle strolling across the court – and reluctance to give the balls back to the players – resulted in a pretty stop-start tennis match. It looked pretty cute, though.
The dogs just wanted to play with the balls instead of returning them.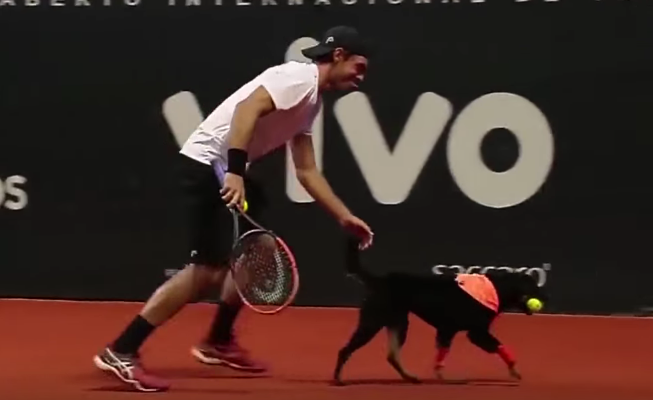 Don't expect to see this trick repeated at Wimbledon in the summer.
[via Bleacher Report]