Conor McGregor really is the people's champion.
After repeatedly driving past an apartment balcony that was draped in an Irish flag and a cardboard cutout of Conor McGregor, the UFC featherweight champion fulfilled his promise to pay a surprise visit to whoever lived in the apartment.
In a video captured by TMZ Sports, McGregor crashed the superfan's home and became an even bigger hero than he already was.
The fan – who remains unnamed in the clip – says he's had the cutout since McGregor's fight with Max Holloway in 2013. He's also got some pretty rare McGregor merchandise in stow, which 'The Notorious' happily blessed with his signature during his visit.
McGregor signed a bunch of merchandise for the fan before he left.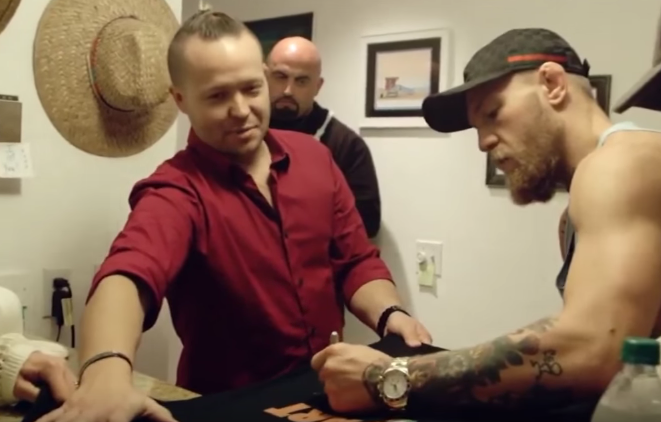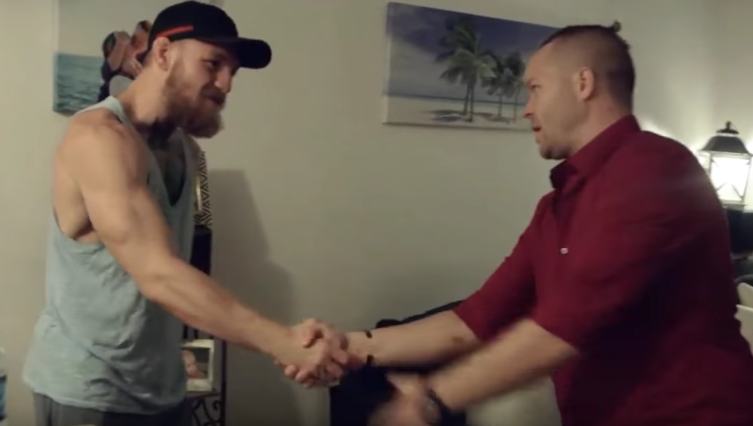 Almost moved to tears, the fan told the camera:
"The only thing I can say and I hope Conor sees this is that feeling with Jose Aldo when he knocked him out and he became the champ, hands down, that's what I felt like tonight, that's how amazing it was."
He may be an asshole to his opponents, but McGregor is a good guy to his fans.
[via TMZ Sports]