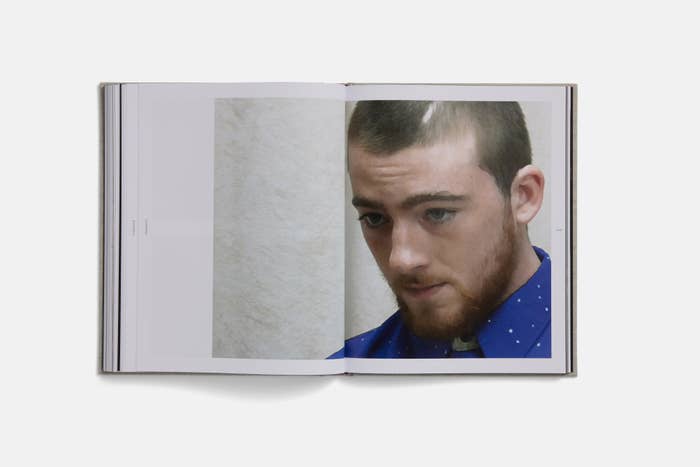 Jennifer Venditti's casting process has changed over the years, but it looks something like this: she travels the country going to major cities and forgotten towns scouring schools, malls, and sidewalks trying to find people who inhibit very specific, hard to articulate qualities. Yes, she's looking for interesting faces, but for Venditti, who has cast everything from Yohji Yamamoto ad campaigns to Euphoria, she's also searching for a certain spirit—hence why her job isn't done after taking the picture. 
"Back then they didn't want models to talk. They weren't interested in them," says Venditti. "And so for me, what I realized now is that I loved fashion because I love story and I love character. And I do think clothing can tell a story, but the story was getting cut off to me. So when W magazine allowed me to cast all over the world, they didn't care about people's stories, but I was just filming them anyways because I couldn't walk up to all these people and just take their photos. I wanted to know who they were."
Venditti has spent the last couple decades studying people and casting them to help properly tell other stories. She's compiled her life's work into a recently released book, "CAN I ASK YOU A QUESTION: The Art and Alchemy of Casting by Jennifer Venditti," published by A24. The book is filled with essays from Venditti, interviews between her and her collaborators like director Josh Safdie, and casting photos of a few familiar faces, including Julia Fox, Angus Cloud, and Hunter Schafer. 
Here, Venditti talks about where she finds inspiration, what she saw in Cloud, and why she's no longer interested in the fashion editorial space.
How did it feel putting your book together? Did you learn anything about your work/process that maybe you didn't realize?
It was A24's idea, but at that exact time I was pitching a documentary film about humanity, but through the lens of casting. I wanted to use all my archival videos and put something together that was non-linear, but poetic. Similar to the Cameraperson, but the casting version of that. So when A24 came to me with this idea of a book, I hadn't even thought about that nor did I know how to make a book. I think my first thought was, I need an archivist, because although I'm organized and I keep everything, it felt daunting to think about organizing everything. And then as I got into it, it's kind of like making a movie, especially documentarian work. It's gathering all the pieces, going through everything, seeing what inspires you, seeing what ignites something that then connects to something else. It was just gleaning, not kind of having a clear narrative or a clear structure. It was thinking about what I remember, because as you get older, it's so much harder to remember every story. 
I worked with a friend of mine named Brian McCarter who does something called True Will Astrology. And he has this like philosophical, astrological process. He does your chart and then finds out who you are and what it is you're meant to do in the world. And so we did my chart, and then we talked a lot and he recorded me telling stories and then he would reflect it back to me and we'd find themes. And that's kind of where the philosophical musings of those inserts in the book come from. Seeing and being seen, through the lens of casting, acting in alchemy, and life is cinema are themes that all came from my discussions with him. It was like editing a film.I also had help. I had another filmmaker, Sam Guest, and Michele Mansoor, who is one of my scouts. They were outside eyes for me because I'm so close to everything. 
You started out in fashion. But it seems like you left because you were getting bored by it. Are you still uninspired by fashion imagery?
It's so interesting because I was obsessed with fashion. I made it to New York because I went to a Marc Jacobs and Anna Sui trunk show and I was obsessed with '90s grunge. All I wanted to do was fashion. And I was so lucky. My first job with KCD as an intern was with Karl Lagerfeld and then Versace and all the greats. My first fashion shoot was Steven Meisel and Shalom Harlow. And I worked with Lori Goldstein who shot with Annie Leibovitz all the time. I was at the top of the chain. I did learn a lot in terms of refining my eye and looking at photography and the narrative stories that can be told in fashion. 

So I don't wanna discount it, but it hit a ceiling for me because for one, I thought the ideas of beauty were limited. When I was in it everyone was trying to be one type of beauty. There was the waif. And then it was Belgians and then Brazillians. And it just felt stifling to me and it wasn't interesting. Also, the story didn't go so far. Back then they didn't want models to talk. They weren't interested in them. And so for me, what I realized now is that I loved fashion because I love story and I love character. And I do think clothing can tell a story, but the story was getting cut off to me. So when W magazine allowed me to cast all over the world, they didn't care about people's stories, but I was just filming them anyways because I couldn't walk up to all these people and just take their photos. I wanted to know who they were. So that's why I had all these video tapes and I really wanted to make a film. And then I ended up making Billy the Kid. So I don't wanna say that I'm not into fashion. I was one of those young girls who had every single copy of Vogue and every single copy of Italian Vogue and every single copy of W. I was so upset with my mother when she threw out my magazines. But now I can't tell you the last time I bought a magazine. I mean I never look at anything really. I look at Instagram, you know, and I look at things like that, but I don't really look at fashion editorials ever.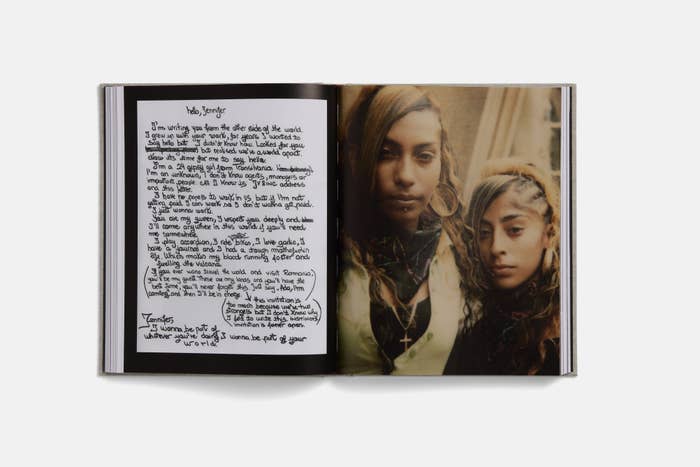 You said when you were younger you didn't watch TV or movies and you did a lot of people-watching. What else informed you? 
When I was young my sister and all the kids were glued to the TV and I didn't care about it in the same way, but I loved documentaries and foreign films. When I saw Streetwise by Mary Ellen Mark and Mark Bell I was just blown away. I remember seeing Close-Up by the Iranian filmmaker Abbas Kiarostami and I was just like, "Wait, is this real?" I would watch neorealism Italian films. I like documentaries in general because there is something about the mixing of these characters in real life, but in a narrative situation. It was about what was happening in Iran, Italy, and Seattle, and because I lived in the midwest, I didn't have access to a diverse array of characters. And I was really into photography. When I was working in fashion my boss would give me books on 
I didn't have my access to a diverse array of characters, it was kind of limited. So I did get into cinema when I got older, but it was more cinema that was either nonfiction or a mix of nonfiction and fiction. And then I was really into photography. Like that was the thing in fashion. My boss gave me books on Diane Arbus and Helen Levitt and Garry Winogrand. I was into photos that documented real street culture and life. So I was obsessed with photography books as well. 
What are you into now? What do you look to for inspiration?
Now it's more spiritual, more introspective. I don't get my source of inspiration from outside forces anymore. It really comes from a connection with nature, a connection with the divine. Being a vessel, being open to inspiration that comes from something other than my brain. I look at so much and read so much for my job, and I go into stillness because I don't want to add anymore. And when I'm still and out in nature I get inspired. There is something about nature that I feel like it's a metaphor for humanity and story. And that stillness allows me to clean my slate, so when I look at something I can feel someone's energy. I can see their essence in a different way rather than be just being bombarded with so much stuff. Because a lot of what I do is instinctual to me. It happens right away where I can see someone's essence.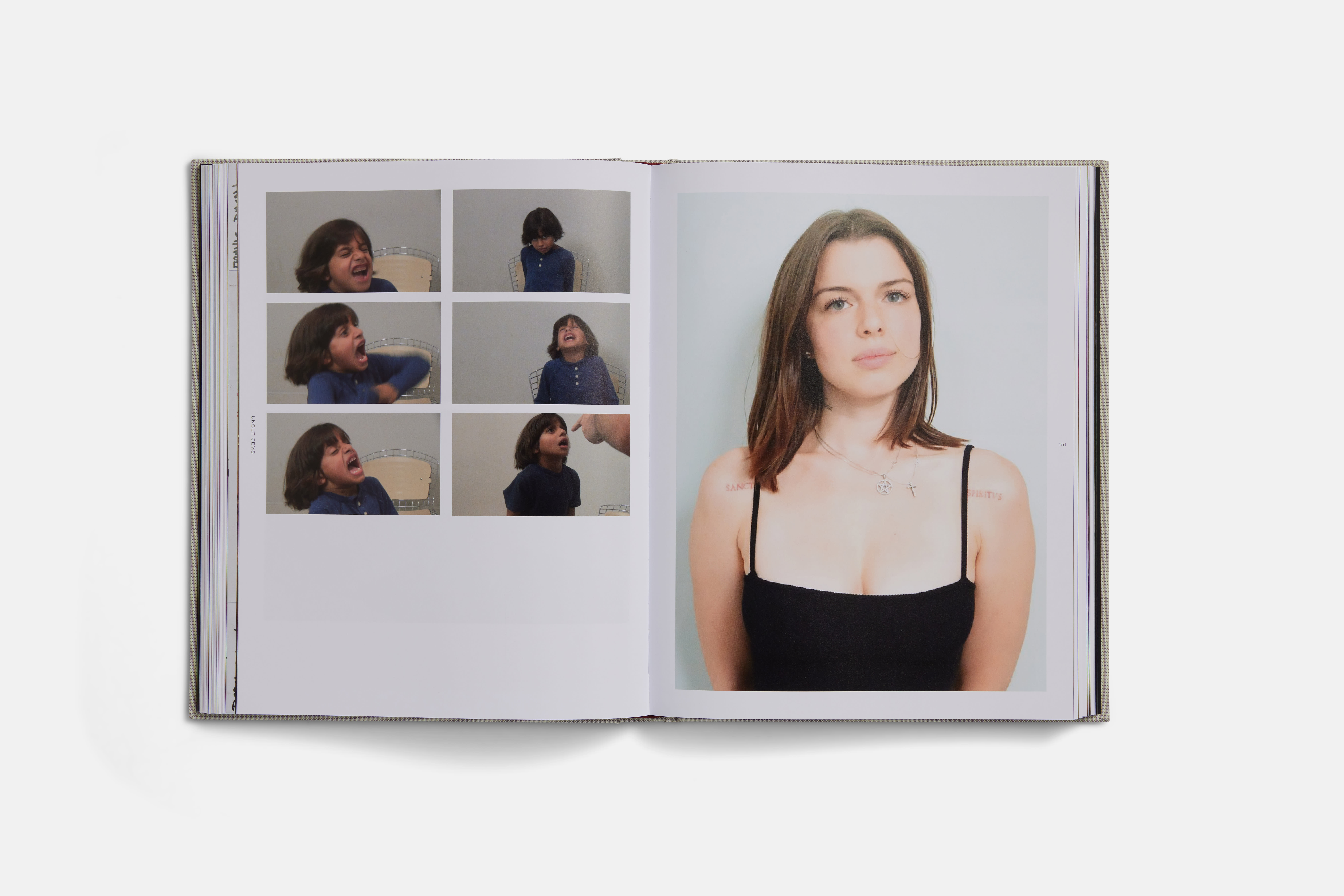 A lot of what you do feels instinctual, but I'm sure there are a lot of young people who are figuring out career paths for themselves and more and more seem interested in casting. And I know you have scouters now. Do you think you can teach someone how to cast? 
For the record, in my 25 years of doing this, I've probably only had two, maybe three people who are very similar to me and just have it. And one of them didn't have it initially. I do feel like there are innate qualities that you look for in someone that you could then build upon. But if they don't have these innate qualities, that's hard. They need to have an insatiable curiosity, and have a personality type thing where they can go into any situation and be a shapeshifter. You have to be able to go into different communities and fit in or disappear or make people trust you. I've been in situations where I stick out like a sore thumb but I'm slowly able to build trust. And then the eye. I think the eye is important, but that's third to those two qualities. Because I can teach someone what I like and they can start looking at all the things I respond to and they can learn certain patterns. 
But they need to truly be interested in people and able to move around in different environments. I also tell scouts to be aware of style, not content. If I'm looking for a person, obviously it's great if someone has great style. But when you take off the clothes, are they still interesting? With a lot of street style and Instagram stuff, people are wearing nice clothes, but underneath it, there's not really anything there.
Did you have any say in the casting of Julia Fox in Uncut Gems? 
I can't take credit for Julia Fox because she was someone Josh [Safdie] had known for a while. That character was inspired by her. So whether she was going to be in the movie or not, she was the inspiration for that character. But we did look at other people, and we came back and said she is the best person to play that role. 
I guess the directors have final say, but it's a collaborative process.
Yeah. And I always tell the story about Angus or Fezco. This rarely happens, but we sent like three other people we thought were good for that role. And then we sent him and it was just unanimous from everyone, from HBO to Sam [Levinson], the director and creator. Everyone responded at the same time like, "Who is this person?" It was just like unanimous. Whereas with other people, and I won't say who specifically, but we did chemistry reads and we had two or three come in and we compared and talked about it. It's not always obvious.
It's such a science. But what how did the Angus Cloud casting come about? 
I had people scouting in Florida, Ohio, and New York. We didn't want it to be just one type of person. But Eléonore Hendricks, one of my scouts, was walking home from an acting class. It was like 11 at night. And she saw him and a friend walking and she went up to him but wasn't able to record him because her phone was dead. So she talked to him and of course he thought it was sketchy and wasn't sure, but she gave him a number and said call tomorrow and I'll give you the address for where to go. And he did call and he came into my office and we did an interview with him and I remember thinking like he was so authentic. And he had an edge to him, but he was like a Buddha inside. He was very Zen and sweet and really listened to everyone and he was so chill. I thought he was interesting, but I wasn't like, "Oh my God, this guy is amazing." 
But we gave him script to learn and he came back in like a week or so and it was his first audition that really blew me away because it was a scene where Rue gave a long monologue about her father dying in the first season and the camera is just on him and he's not talking. He's just listening. And it's going to sound weird, but there was something about the way he listened. There was so much happening on his face without him doing anything. There was so much like, subtext. He really was listening to her and hearing her and he could feel what she was saying. And you can't act that. He's a master at active listening. And you can see it when they have the camera on him in the show. He's listening to someone, you really see how he's feeling.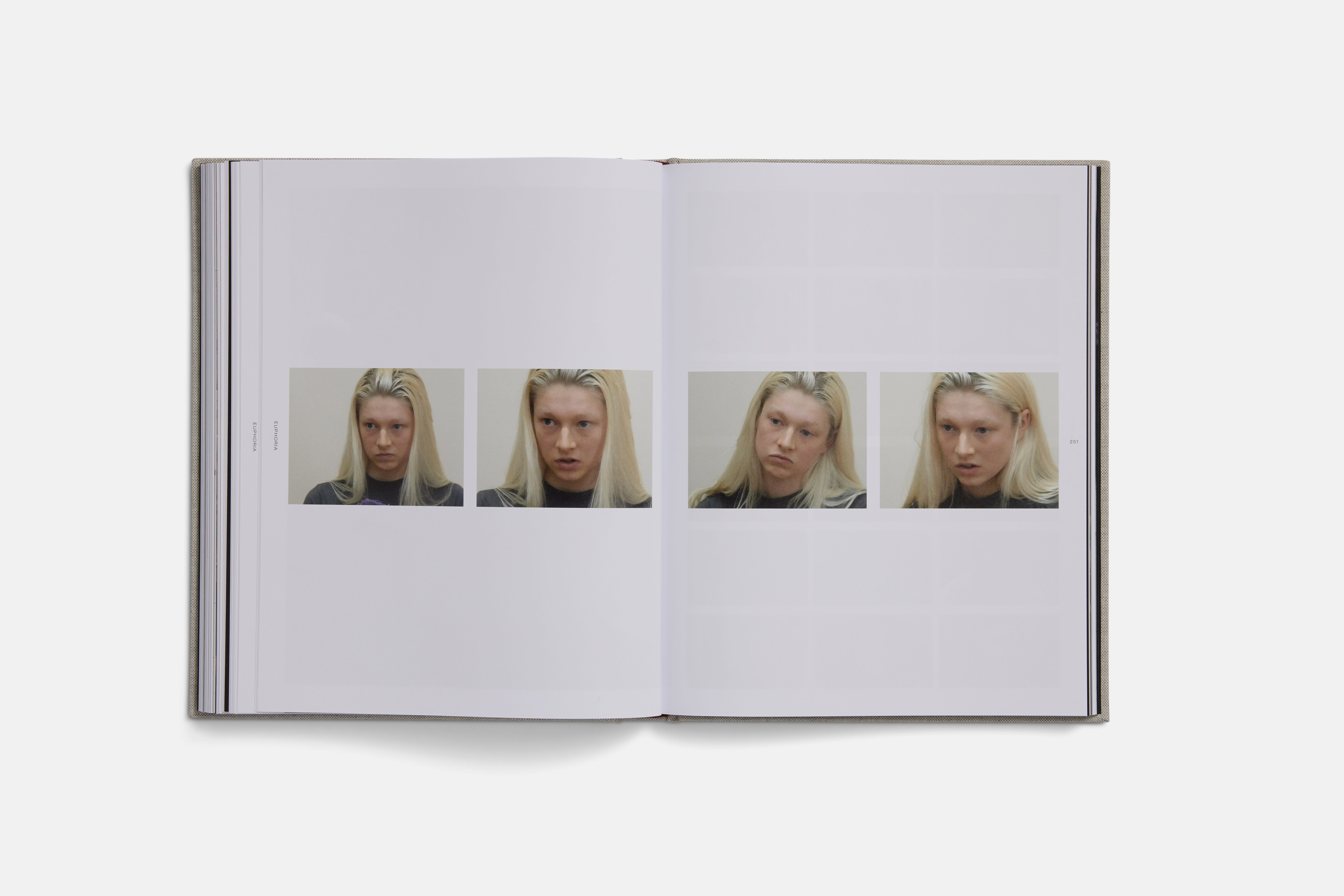 What about Hunter Schafer? How did her casting come about? 
Because I worked in the fashion industry, I know some people who work with models, and we had seen a lot of people but were not able to find that role. I went to Anita Bitton and Calvin Wilson, who used to work for me, and they both mentioned her. I called her agent and she was planning on going to London to study fashion. I also told them this person has to be open to sexual situations on camera. So they didn't think she was going to do it. And I just kept pushing it. She didn't act, but I said I have a great acting coach I can connect her with. I was desperate. She went and worked with him a couple of times. And then I remember she came in and she was like, natural. We had her read for someone else that was auditioning and she really showed up for that person in their audition. And Ryan Gosling has said this to me, that you're only as good as the person in the scene with you. And you could see she wasn't a trained actor, but even as she was helping someone else in their audition, she was showing up so authentic and so present that there was this thing about her. She doesn't know how to fake it. She really finds a place in her where it's really happening. And she's really committed. The rest is history. 
Are you surprised by the success of Euphoria?
It's crazy. The first season we did an open call in New York and literally it was a bust. Like 50 people showed up. I'm surprised by this season because it just went to another stratosphere. I've been doing this for a bit and I haven't had something where people's lives are changed so drastically because of a role. And it's great, but I don't think I totally prepared these people for that because I wasn't aware it would be like this. But it's really about the source, Sam Levinson. I think he is a genius because all of this comes from his experience, and it's heightened in this way for viewing pleasure. The cinematography is so gorgeous. So there's like a fantastical quality with the fashion and the makeup, but what he's actually giving them is this deep soulful reflection of all the ways it is to be that age right now. I get DMs from kids saying: "This is my story. I relate to this. I can't believe it. Like finally." So it, it really was their version of like, "God, see, no one gets me, but they get it." 
What's next for you? 
I'm just interested in the human experience. Whether it's in casting, or making this book, or making Billy the Kid. So I'm just open to how I can be a vessel and pull up a mirror on what it is to be human.
And no more fashion work?
Someone big did ask me and I said no. It was in Paris and a part of me is like, I would love to go to Paris. But my work is just all encompassing. But I'm not going to say never. Gucci asked me to do something and I said yes, but then the pandemic hit. If I'm inspired by what someone does, I'll do something for a fashion campaign. But I'm not interested in editorial. I've done so much and there's nothing new to say in that, but I feel like a campaign has more legs. And with advertising it has strong messaging that speaks to people and I'm interested in changing people's ideas of how we see each other and what is beautiful.