Hitler Reincarnated As A Tea Kettle on J.C. Penney's Billboard
Nein nein nein!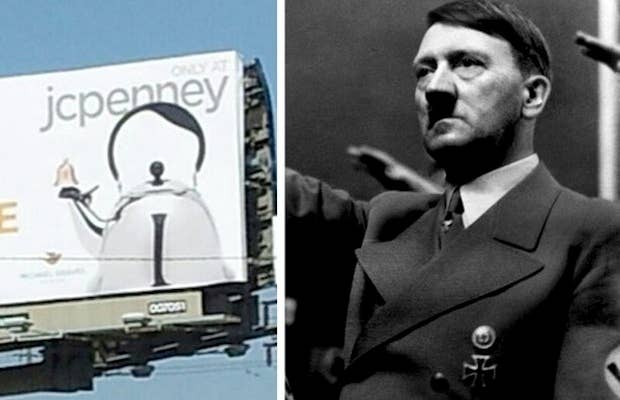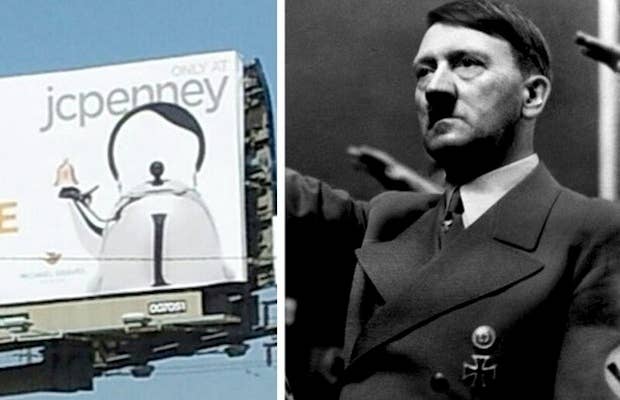 A new J.C. Penney billboard has gone viral on the Internet, but not for the reasons that the company might hope for. This ad for the new Michael Graves Design Bells and Whistles Stainless Steel Tea Kettle that appears over the 405 Interstate Highway in Los Angeles bears a striking resemblance to the evil Nazi leader. The handle is reminiscent of his distinctive hair part, the lid handle is his mustache, and the spout is the Nazi salute. This is either a really bad joke on the designer's end, unfortunate oversight by J.C. Penney and the advertisers, or pure coincidence. Nevertheless, once you see it, there is no unseeing it. Good luck trying to make tea that doesn't taste evil.
UPDATE: According to Fast Company, the billboard that was shown on Reddit advertising the tea kettle has been removed. The kettle is also nowhere to be found on JC Penney's website. However on Ebay one was sold for $199.99, a lot pricier than its original price of $40.
[via Mirror]
RELATED: The Chapman Brothers Cause Controversy With Hitler Mini Golf  
RELATED: We Tumblforya: Ignore Hitler