Rich Paul on His Place in the Industry: 'There's Nobody Like Me in Our Business'
We sat down with founder and CEO of Klutch Sports Rich Paul. He sounded off on people in the industry who believe "Klutch Sports ruined the game."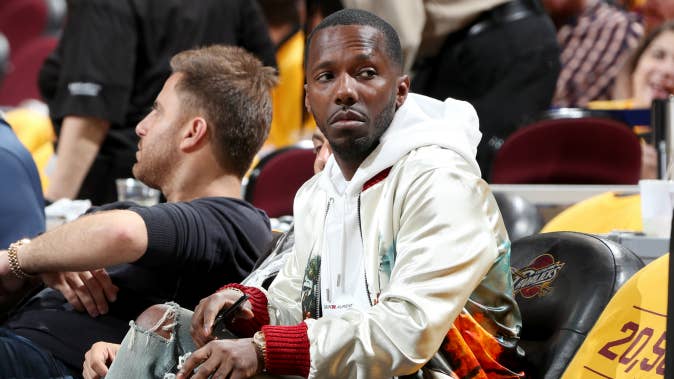 Getty
Image via Getty/Nathaniel S. Butler/NBAE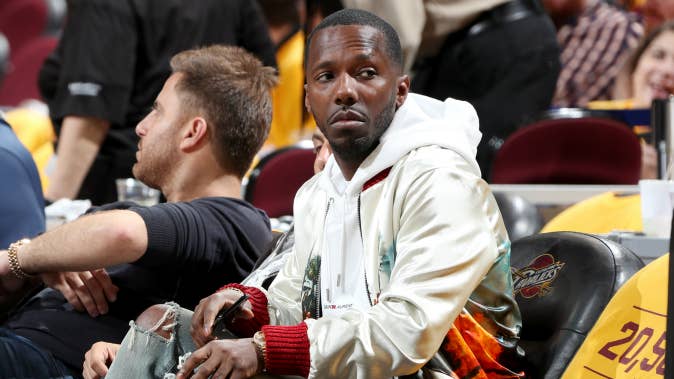 Rich Paul is relentless in his pursuit of excellence. That's evident in his rise from the tough east Cleveland neighborhood of Glenville to building an empire, solidifying himself as a power player in the world of professional sports, as he's the founder and CEO of Klutch Sports. An agency with a roster that bolsters all-world NBA talent to generational NFL talent, alike. Rich Paul has lived plenty of lives within his 41 years on earth. While the glitz and glamor of a professional sports agency may seem like it's all fun and games, Rich Paul isn't here solely for the sake of being here – he wants to dominate while still serving his clients to the best of his ability. 
"There's nobody like me in our business," Paul says. "That person doesn't exist… nowadays, every agent is trying to find a cool black guy; 'we can make that our Rich.' It don't work that way because they haven't been through those walks of life that I have."
Rich Paul spoke with us prior to his keynote address for the first-ever graduating class of Old Spice and Wal-Mart's "School of Swagger" program in Chicago, Illinois. Paul touched on a variety of different topics throughout his career, like the idea of being in 'service' which is evident throughout the course of his life and career; while also sharing his initial reaction to an emerging Hollywood star hoping to portray him in a biopic. 
(This interview has been edited and condensed for clarity.)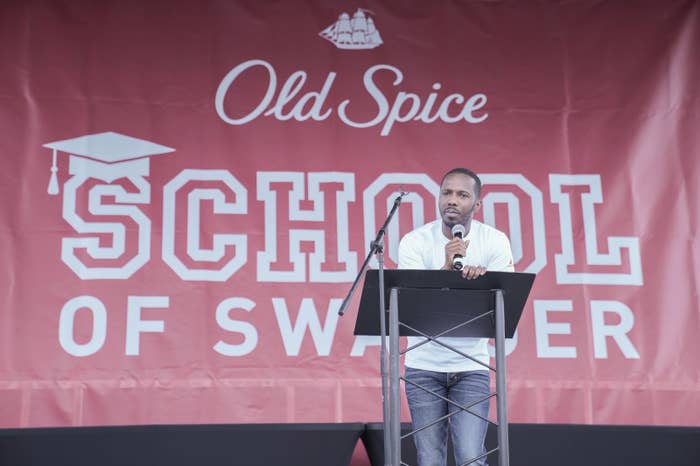 Can you talk to me about your partnership with Old Spice?
It's something that I'm extremely passionate about, through Old Spice, Wal-Mart, The School of Swagger; allowing kids to understand the importance of being confident. The importance of mentorship and being able to embrace that – it's something that I've always been able to do quite naturally. In the position I stand today, it's something that remains important to me. I try to give young men and women, my time whenever I can, to help them gain some type of direction, to hopefully help them build that confidence to go out into the world and be who it is that they aspire to be. 
What Old Spice and Wal-Mart are doing is something that is authentic to me. It's an organic thing. The key to life is being confident. The key to life for me has always been being willing to mentor and also being willing to be mentored as well because we learn from each other. 
Rich, I look at your career and there's this constant element of helping others. You've always been in service to others. In your New Balance campaign, you shared the motto: "The only way to shift power is to empower." What has made you aware of always wanting to help lift the next person up? Has that always been a focus for you?
Yeah, I've been like that since I was a kid. I was somebody who allowed my friends, who may have not had as much as I did, I'd let them wear my shoes even before I did. It was important for me and for everyone around me to shine. Working at my dad's store every morning, seeing people from different walks of life come in, it was a service business. When people were buying products, they wanted to be treated a certain way – I learned that from my dad. My dad and my mom taught me the importance of treating people the right way, despite what they may possess, what their title may be, they're still humans first. I've always had that mentality. 
Then today, in my work, I really work in the service business. When you're dealing with clients, you want to make sure that they're happy. We accomplish that while keeping a level of integrity and dignity, but it's ultimately something that's always been a part of my life. 
You've built Klutch into this empire, but despite your success, some peers in the industry will paint you in a light to make you out to be a villain – does that bother you? Or have you gotten to the point where you may embrace that notion?
No, it doesn't bother me because the one thing that I know – the culture doesn't believe them. They can deter a client but at this point, the company isn't dependent on one client anyway. When someone doesn't have the ability to stand on it or put their name on things, and you're just talking about someone, that shows the lack of confidence you have within yourself. 
You always get the "Eastern or Western Conference executive" that was not named or something like that – I just laugh at it. I believe what's going to be for you is going to be for you. It's an old trick they've been playing for a long time, I don't get discouraged by that. I am the ultimate confident person. So much so, that people try to confuse it with arrogance but it's not that.  I go through life every day being extremely confident and knowing I gave the best effort to do things the right way. So, I'm good. I don't really focus on that at all. 
The idea of folks saying "Klutch ruined the game", I assume you just laugh it off these days?
Yeah, I laugh at it because most times you're dealing with people who are uneducated on our business. You can't have it both ways. When you represent someone, they are your client, your job is to do your best job for that client. Whether you do it in a very nice way or a very matter-of-fact way, there's always going to be someone who's opinionated about it but that's life. But ultimately, I get up every day with a job to do. I take my job very seriously. I am extremely confident in my job. 
So when someone says, I'm ruining the game, I look at it the other way – before I came into the business there were way less [players] being educated, way less [players] focusing on the empowerment. Agents were barely really working, I made them get on their horse. Now you can't just tell a client whatever you think they want to hear because they can go somewhere else and get the truth. 
It's important for our industry to exemplify a certain thing because if we are going to be in these young men's and young women's lives at a very young age, and they're going to trust us to advise them at this level of business, then I want to make sure we hold everyone accountable that were doing things the proper way. 
But I never really worry about the naysayers – I've never really worried about them. I definitely don't worry about them today. 
Do you feel that your superstar talent as an agent, because you've had many experiences in different walks of life, you're able to pull gems from those moments and give that insight to your clients?
There's nobody like me in our business. That person doesn't exist; because of those walks of life. Nowadays, every agent is trying to find a "cool black guy", "we can make that our Rich" – It don't work that way because they haven't been through those walks of life that I have, and I say that from a very genuine place. But at the same time, I couldn't be more ecstatic about what's happening because these young brothers are getting an opportunity because of the success that's been had. 
At the end of the day, I think my experience is a major feather in my cap, not just the good but the bad as well – the different journeys. It's my 21st season around this business, I'm only 41 years of age.  
From the Warren Moon throwback in the Airport to witnessing LeBron become a billionaire, did you ever envision LeBron reaching this type of status? And what do you feel is the larger representation or impact of LeBron becoming a billionaire? 
I think the biggest thing with LeBron becoming a billionaire, my focus isn't solely focused on the "billionaire" title, that's not what's important to me. I think, number one, he's been a billionaire, I'm not going to let Forbes tell me and whatnot; two, the most important thing, is having the ability to identify people that can become of value to you. One of LeBron's greatest attributes is that he has the ability to utilize the people around him and understand their capabilities. That's the thing when I look back on it, that's the most impressive to me. 
What was your initial reaction when you heard the news about Damson Idris hoping to portray you in a biopic? 
I was happy. Damson is my man. He's extremely great at what he does and hopefully, we're able to make that come to fruition in a very impactful way. I was extremely honored because I think it's just beginning for Damson. I think ten years from now, we'll be looking at him as one of the greats.