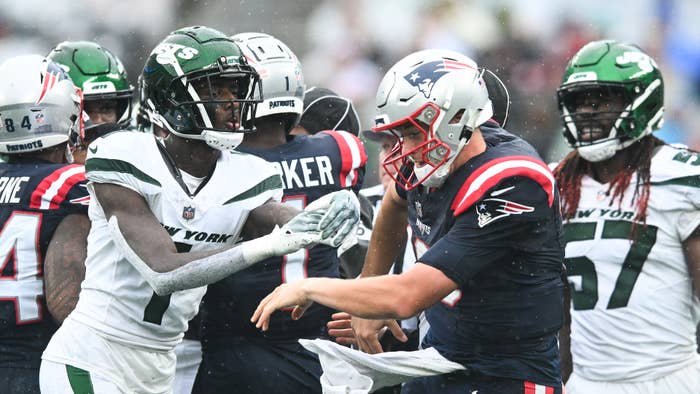 The NFL is investigating a video of an incident involving Sauce Gardner and Mac Jones during Sunday's game between the New York Jets and New England Patriots.
According to The Athletic senior NFL insider Dianna Russini, league officials received a closer view of what appears to be Jones hitting Gardner in the crotch.
Gardner was initially criticized on social media for inexplicably shoving Jones to the ground.
The Jets star cornerback later told reporters that he had to "ice up" after the game because Jones intentionally hit him in the private parts.
"He's trying to prevent me from having kids in the future," Gardner said, as reported by Connor Hughes, NFL reporter for SNY.
The 2022 NFL Defensive Rookie of the Year tried to further plead his case by posting a low quality video of their altercation, along with the caption, "Posting this so I don't get fined lol."