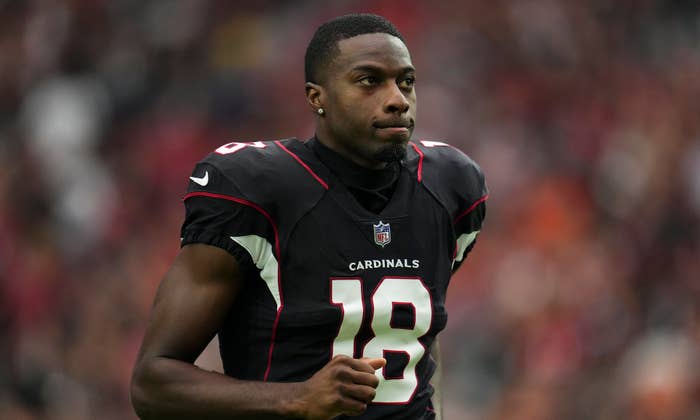 Arizona Cardinals wide receiver A.J. Green was the victim of a home invasion.
TMZ reports Green's Roswell, Georgia estate was burglarized on Friday night. Police showed up to the home around 8 p.m. after the suspect tripped a house alarm.
Although it's unclear if anything was stolen from Green's property, the outlet notes the former All-Pro's residence has surveillance cameras, which authorities are taking a look at. No one was home at the time of the break-in. Green's 5,100-square-foot house, which sits on nearly three acres of land, has four bedrooms and four bathrooms.
A South Carolina native, Green, 34, was a collegiate standout at the University of Georgia, before he was taken by the Cincinnati Bengals with the fourth overall pick in the 2011 NFL draft.
From 2011 to 2013, Green caught more passes (260) than any other player in NFL history during their first three seasons, a record that was later broken by Jarvis Landry and Odell Beckham Jr. Over his ten seasons in Cincinnati, Green was a seven-time Pro Bowler, making second team All-Pro in 2012 and 2013. He also notched six seasons with 1,000 or more receiving yards.
After an illustrious career with the Bengals, in which he finished ranked second in franchise history in receiving yards, receiving touchdowns, and receptions, Green signed with the Cardinals in 2021.