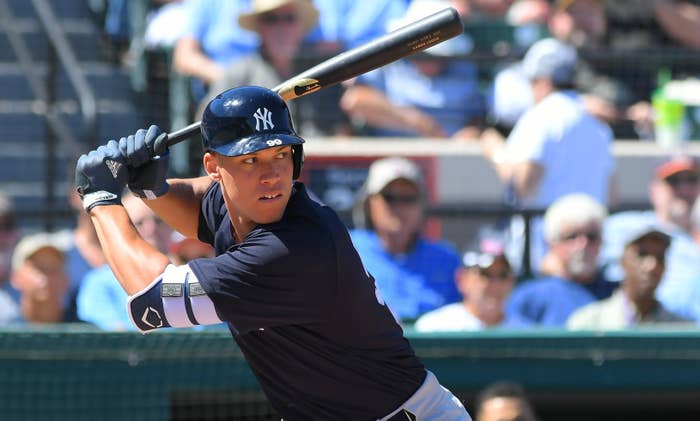 MLB Opening Day is less than 48 hours away, but reigning AL Rookie of the Year Aaron Judge isn't waiting for the first pitch to make headlines.
The 25-year-old New York Yankees right fielder has just signed with Adidas, reports Sports Illustrated. Judge, who had previously worn Under Armour and was said to be in talks for a long-term extension with the Baltimore-based brand last summer, has been foreshadowing his move to the Three Stripes by wearing Adidas gear throughout spring training. 
"The coolest part is that they're not all about sports, and that was so clear in one of my first meetings with them," Judge said in a press release. "They're about lifestyle and showing who I was and who I am as a person. It's what made the choice easy." 
While the terms of the new deal were not made available, it looks like Adidas is already making the most of the partnership. The brand already has a new long-sleeve tee printed with Judge's uniform number and the phrase "order in the court" available for pre-order now.