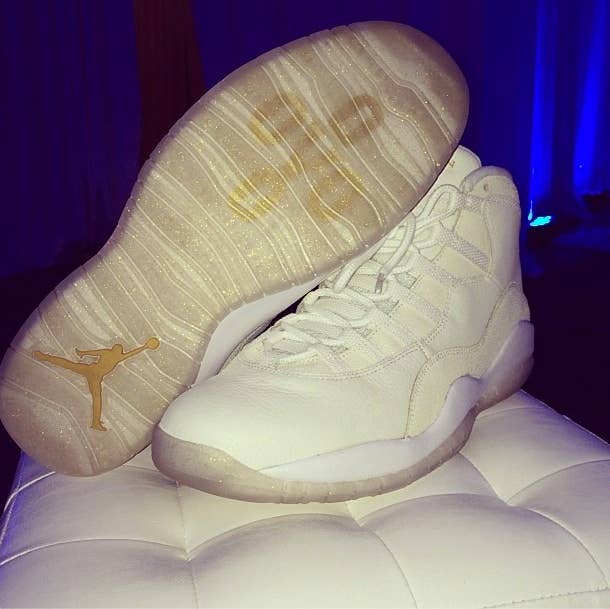 It seems that Drake may have some exclusive heat from the Jordan Brand.
Drizzy took to his Instagram to reveal an OVO edition of Air Jordan X that was all white and speckled in gold on the outsole. The shoe is known for having significant Michael Jordan accomplishments listed on the bottom, but Drake's version has a clear sole with OVO embossed on it.
He's already been quoted saying he has a "good relationship" with the Jordan Brand.
UPDATE:
This wasn't just a flash in the pan. Drake posted more images of the white Xs, and there's an accompanying all-black Jordan X, too. But the black Jordans don't have any OVO branding and have an icy sole. There's also a similar pack of Air Jordan XIIs. Drake calls each pack an "OVO Stingray Pack," and states that they're samples. Samples are much better than one of ones. That means there's hope for the average Joe to get a pair. Just hold on, hopefully one day these sneakers will be coming home.