adidas just closed the book on 2015 with the final Yeezy Boost 350 release (and near-instant sell out) of the year, and it should go without saying that many sneakerheads are feeling left out in the cold this morning. To get a better idea of just how high the salt levels are, we rummaged through adidas Originals' mentions for some of the best reactions to the "Tan" 350 drop. 

And to think, you thought you "needed" these...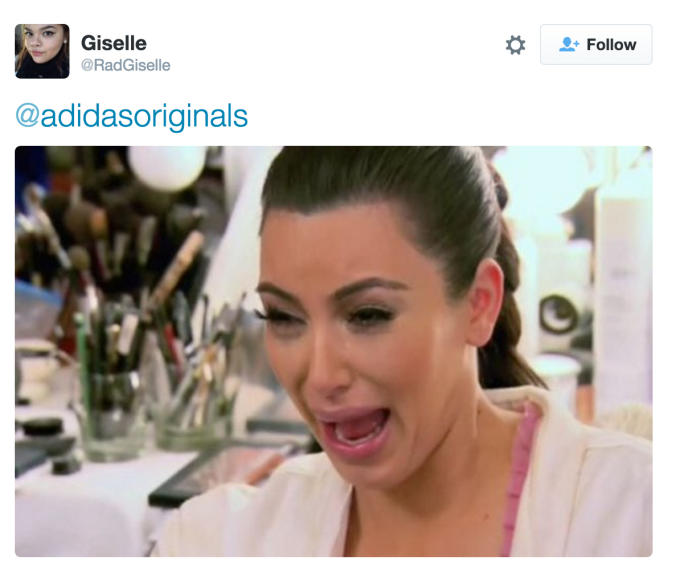 Nothing can express the frustration of striking out quite like crying Kim...
Some sneakerheads broke out the statistics...

While others just wanted to see that glorious product page...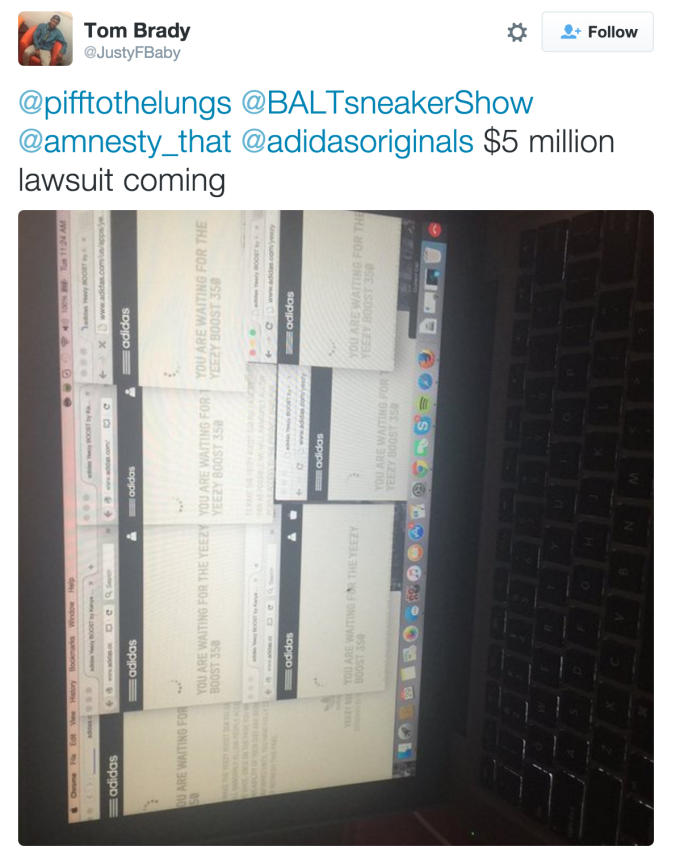 Some 'heads even threatened legal action...

There were also those who considered taking out their frustrations on their devices...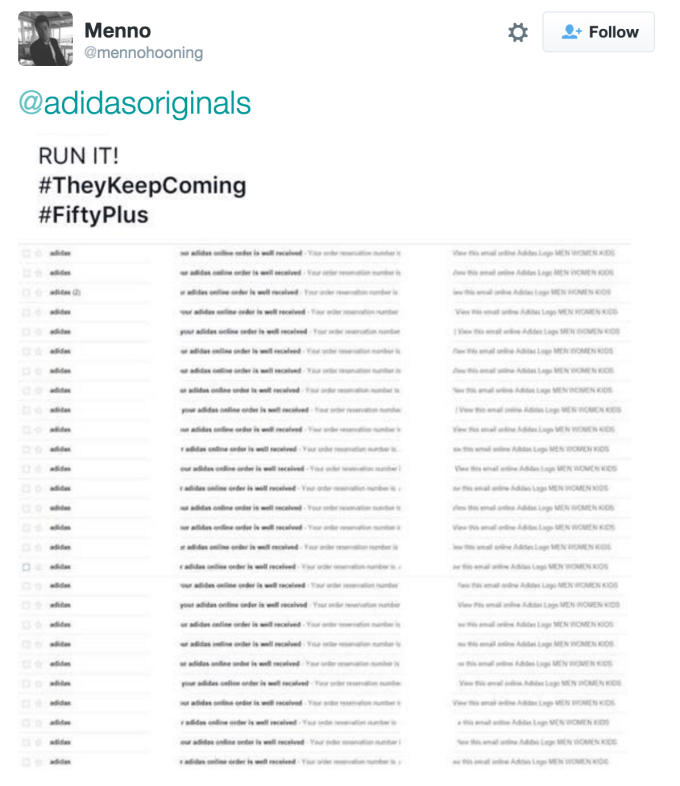 Some sneakerheads seemed to have all the luck...

While others put their jobs on the line for a chance to cop...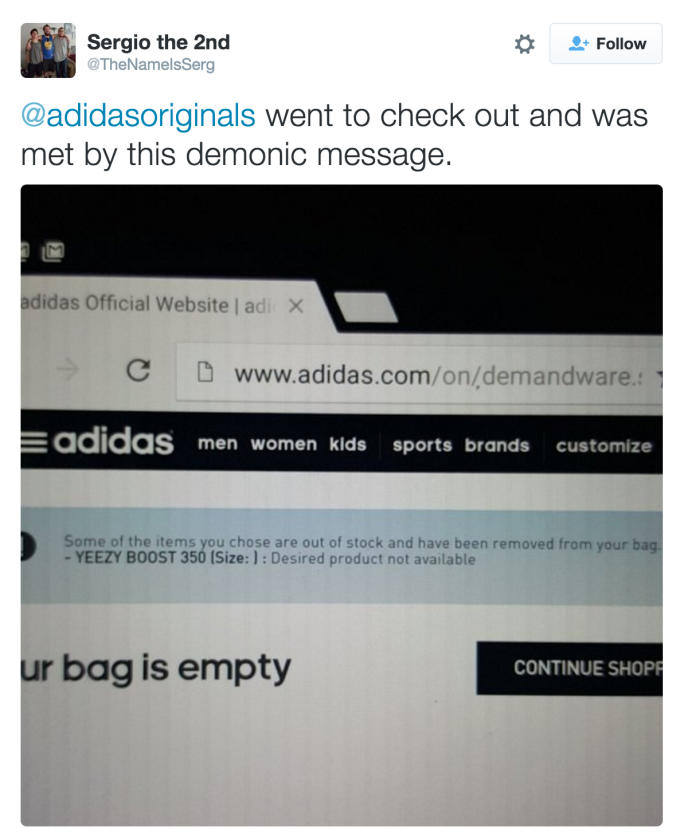 This sneakerhead's laptop was seemingly possessed...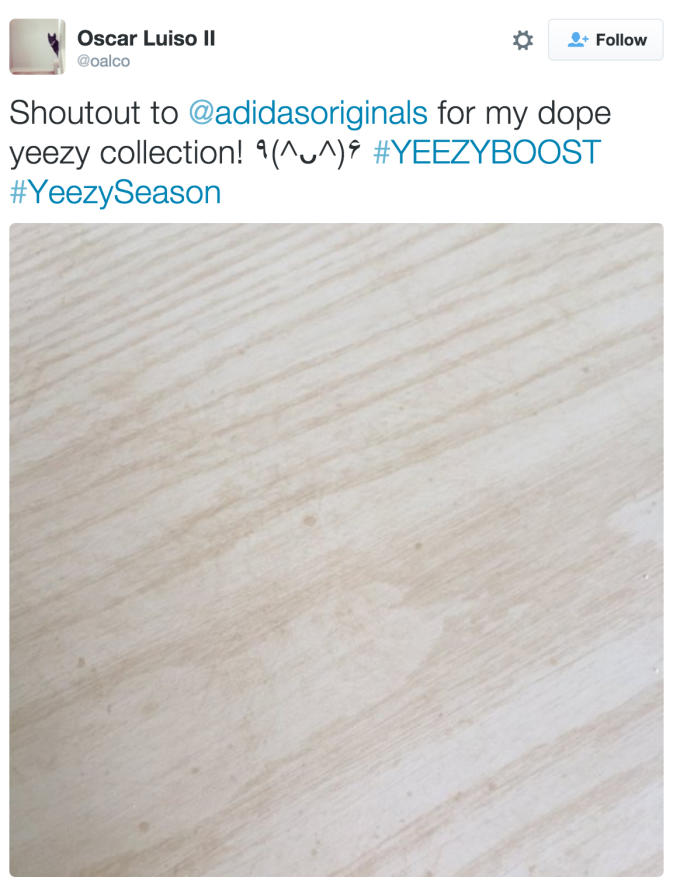 Some took the opportunity to show off their collection of Ls...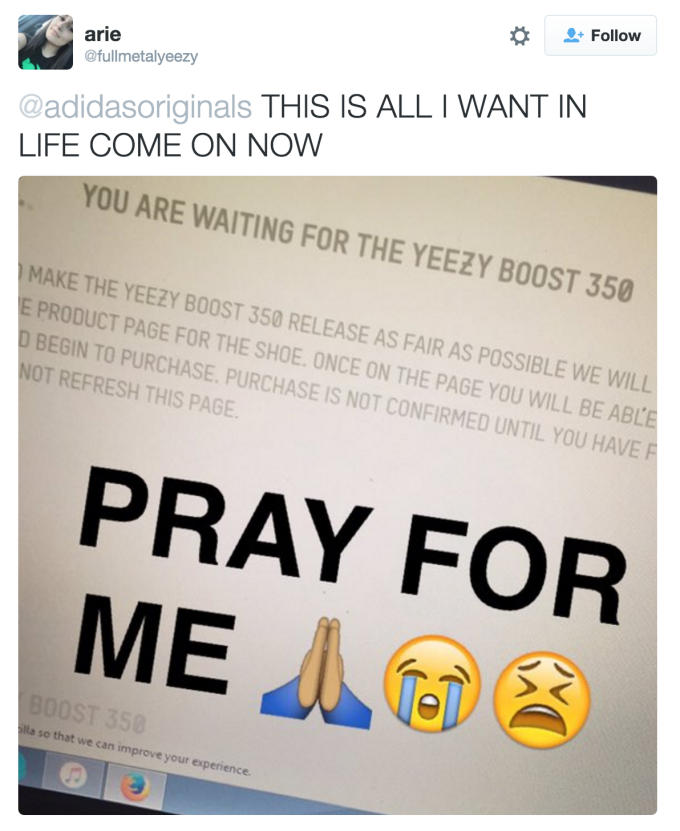 And finally, there was this young lady, who managed to speak for all of us.