A majority of sneakerheads probably don't pay too much attention to the world of high heels. I assume even fewer would entertain the thought of wearing a pair. But a certain set of heels from a recent runway show just might pique the interest of some diehard sneaker fans.

At Hood By Air's recent show for New York Fashion Week, a pair of heels with "AIR" displayed prominently on both sides of the shoe descended upon the runway and quickly caught the attention of guests. What sneakerheads know that fashionistas might not is the shoe seems to have drawn its inspiration from the Air Uptempo, a Nike basketball sneaker released in 1996 most famously worn by the Chicago Bulls Scottie Pippen. If this is the case, this wouldn't be the first time HBA has used Nike influences in its collection. Earlier this year, HBA teamed up with Forex for the "Avalanche" boot which took utilized design elements from the Nike Huarache.

The heels weren't the only Nike presence at the show as some of the models wore NikeiD versions of the Air Tech Challenge. Earlier this year, John Elliot and Eckhaus Latta both featured NikeiD product with Elliot working with the Nike LeBron 12 and Latta the Nike Air Force 1. HBA featured three colorways of the Tech Challenges including, black/white, white/white, and tan/white. An interesting detail on the IDs, which you might have difficulty seeing in the images below, is the Swoosh and Nike logos were turned on its sides.

No further details regarding these shoes are available just yet, but stay tuned as more information should be forthcoming in the near future.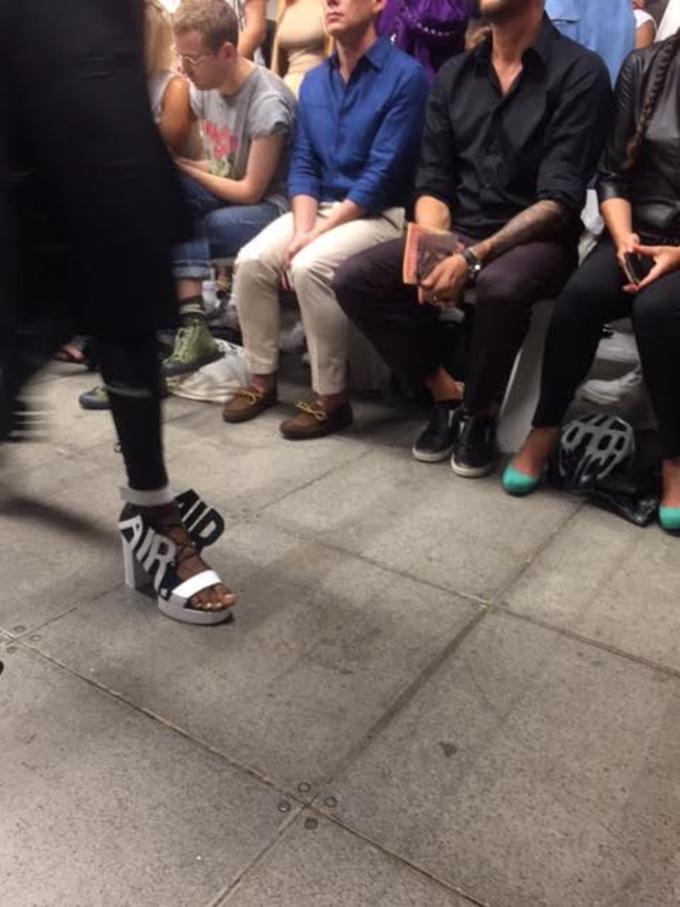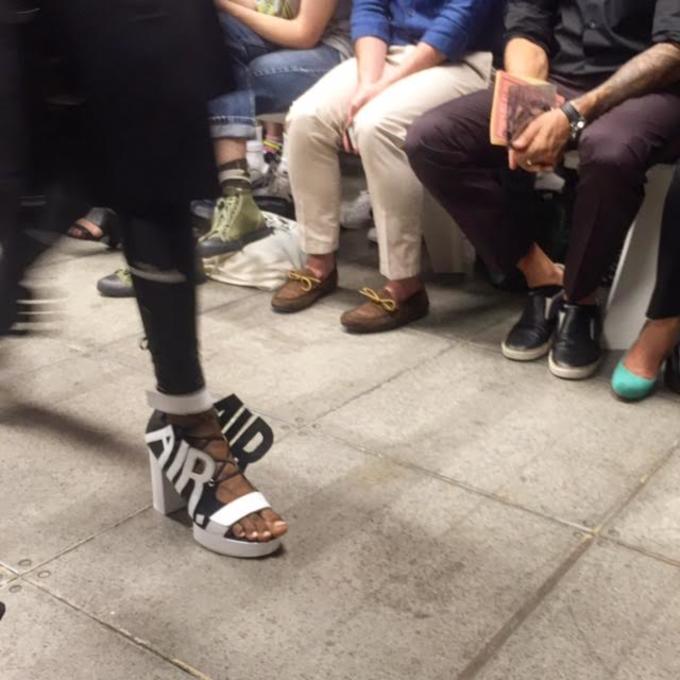 Following Images via Vogue
"AIR" Heels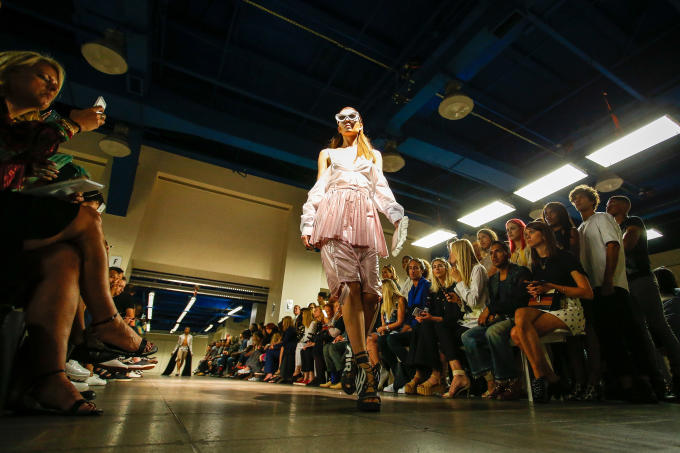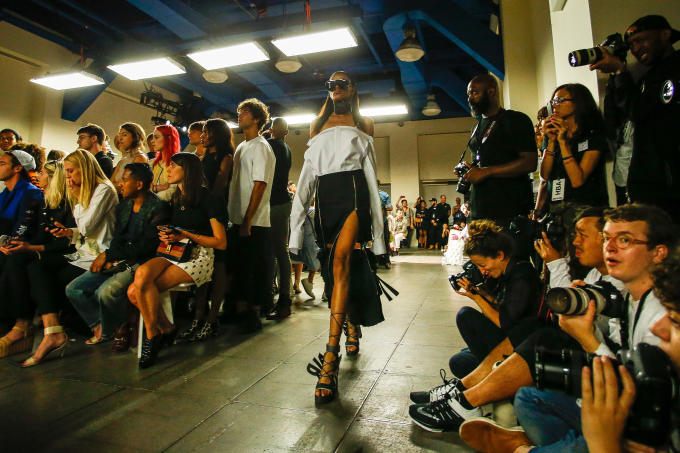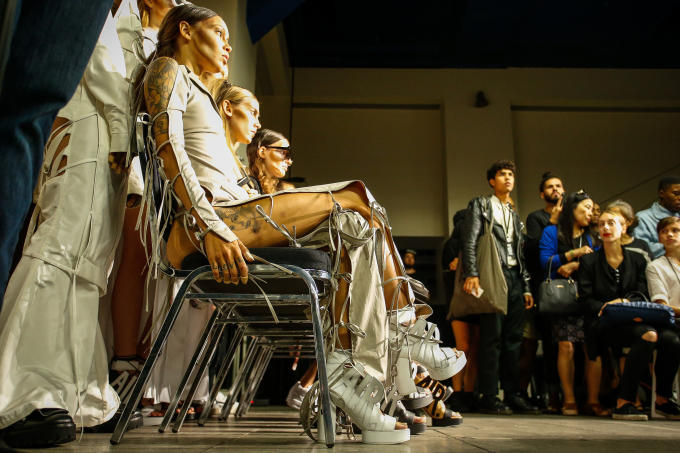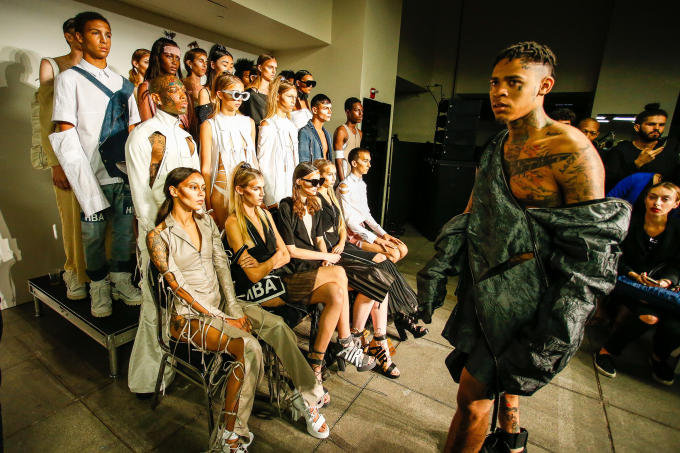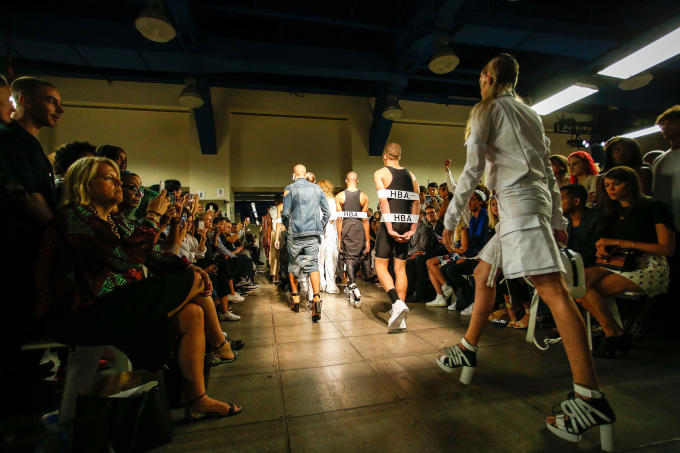 Nike Air Tech Challenge